If you like to stay aware of the latest developments in the world of health and wellness, it is highly likely that you have already heard of CBD. The cannabinoid has burst onto the scene amid widespread excitement that it may provide relief to sufferers of a whole range of symptoms associated with many of the most common chronic health conditions.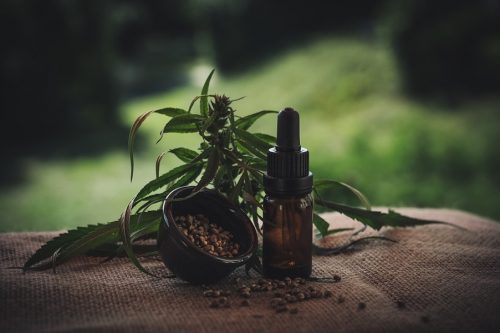 Only legalized a few years ago in the Canada, CBD is now on the shelves of almost every major supermarket, pharmacy and health store.
The range of products available today in Canada is simply breath-taking. Whereas once the only option for people who wanted to consume CBD was to take in the form of oil, there is now a cornucopia of other products that contain the cannabinoid to choose from, and the number is growing.
This post has been put together to give you a little taster of the five most popular CBD products on the market at the moment. Read on to find out more!
Edibles
CBD oil can leave a bit of an earthy taste that many people find unpleasant. Realizing this, CBD manufactures across Canada have begun to look for better-tasting alternatives.
From among these alternatives have sprung the now wildly popular range of CBD edibles that have hit the market in the last couple of years. For those people who suffer from an insatiable sweet tooth, you can now buy a massive range of gummies that come in different strengths and almost every flavor under the sun. They taste so similar to normal candies that you will never be able to tell the difference.
Vapes
Vaping CBD is probably the quickest way to get it into your bloodstream. While edibles and oils can take between 15-30 minutes to take effect, the benefits of CBD when vaporized are almost instantaneous.
This rapidity of effect makes vaping an extremely popular choice among people who take CBD as a form of pain relief as well as those who use it to tame the cravings associated with addiction.
Vaping is also a healthy way of ingesting CBD. As opposed to smoking, vaporizing CBD vape liquid releases very few toxins and is generally considered safe. In addition, the number of flavors of vape liquid out there today are wide-ranging, making for an incredibly interesting vaping experience.
Isolates
CBD isolate is the purest form of CBD that you can buy in Canada. It usually comes in the form of crystals or a fine odorless powder and is great for people who want a strong hit of CBD without ingesting any of the other cannabinoids or terpenes from the cannabis plant. It is usually used by people who need to take CBD in high concentrations to alleviate pain.
One of the great things about CBD isolate is its versatility. You can do almost anything with it, including dabbing it or putting it in food or drink. But that is not to say that you can't still take it the old-fashioned way of just putting a bit under your tongue and letting it dissolve. 
Topicals
The market in CBD topicals is perhaps the fastest growing subsector of the Canadian CBD industry. It seems like everywhere that you look these days you find ointment, balms and creams containing the cannabinoid.
In the cosmetics industry, CBD is gaining a reputation as an excellent ingredient for face creams and purifying face masks due to its well-known antioxidant properties. But this is not where the attraction of CBD topicals ends.
There is another whole range of products that are aimed at using CBD's potent pain-killing and anti-inflammatory powers to treat areas of irritated skin. In particular, CBD balms and ointments are seeing great popularity among sufferers of chronic skin conditions such as eczema, acne and psoriasis.
CBD Pet Products
You might ask yourself why on earth anyone would ever want to feed their pets CBD. But when you consider that the endocannabinoid receptors found in the human body are actually common to all mammals, the reasons for doing so might not seem so strange.
CBD has much the same effects on the body of your dog or cat as it does on yours. For this reason, many pet owners are now deciding to treat many of the same ailments that are found in humans with CBD pet products. Many CBD manufacturers and distributors now carry product lines which are specially designed with your furry friends in mind – think dog treats and CBD catnip!
The Final Word
Above are just a few of the plethora of novel CBD products that have become popular since the cannabinoid was legalized just a few years ago. With the market in CBD products only set to grow further in the next few years, you can bet your bottom dollar that we are set to see a whole lot more soon!
---
Interesting Related Article: "CBD is Increasing in Popularity at a Rapid Rate: Here's What You Need to Know"