You feel that business is going well and you're ready to start thinking about expansion. There are many things to consider before deciding on a city to expand your business in. In this article, we offer five tips to expand your business to another city and why some cities are better than others for this purpose.
Find Smart Property Value
One reason to stay away from major cities like NY or LA is the costs of commercial property. There are so many businesses trying to make it, and growing populations also add to these costs. Major cities also have desirable characteristics making the cost of living more expensive from the start. Expanding your business should be done with smart financial planning. There is no way around the expensiveness of opening up in a major city, so pick other areas where property and land are cheaper. While you should consider smaller towns and cities, avoid places that lack activity altogether. You most likely won't have enough customers to take notice, and it will be challenging to survive this way. If you're unsure where to look, consider Sacramento, CA, as opposed to Los Angeles or the expensive ghost towns of the Central Coast. Sacramento is the happy medium between an overcrowded city and an empty city. In this middle place is where you'll find your customers, workers, and ability to thrive. Check out everything payday loans for financial accommodations to get you started.
Look For Community
Places that foster a high level of support for local businesses are ideal for expansion. With a more natural interest in up-and-coming companies, you'll have an easier time networking to find employees, customers, investors, and lenders. You might find hard money lenders in San Antonio to be a practical option should you choose to expand in one of the major cities in Texas. The state offers an abundance of community support and pride for local businesses. Atlanta, Georgia, is another option to consider for community support. The area has startup and networking opportunities in place as part of its mission to support local businesses. You'll find people eager to help you in cities that foster and prioritize community support for business.
Consider Hidden Gems
There is room for growth in smaller cities that businesses don't think of opening up in as often. Rochester, New York, and Omaha, Nebraska are two examples of cities with a solid community base but a lack of busy commercial activity. You will find property for much cheaper in cities like these.
See Youth As An Asset
Today, cities like Seattle and Portland are thriving because of the youthful workforce shaping up these areas. A growing number of small businesses cropped up in these regions, bringing with them work opportunities and interested customers. If you expand in a city with a youthful population, you'll likely have success growing your business with the genuine interest that exists there. Motivated young workers are also looking to apply for jobs and safeguard their careers. If you need committed workers, these areas are the places to consider.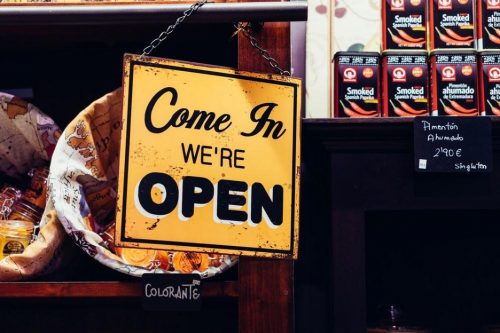 Match Your Business to City Personality
Not every business can thrive anywhere. Depending on the city, your business will either sink or swim. Is what you are promoting overly liberal or conservative? Consider areas that reflect the same values that your business holds. You'll do better where people are like-minded.
Regardless of the individual needs that reflect a business, remaining aware of essentials like property value, community support, and opportunity for growth are universal factors to consider in cities you are considering for business expansion.
---
Interesting Related Article: "25 Powerful Software Tools Every Small Business Owner Should Use"