Future 5G cellular network technology will be based on advanced Gallium nitride (GaN) technology. Gallium nitride is a material we can use in the production of semiconductor power devices. We can also use GaN in the production of RF components and LEDs. The letters LEDs stand for light emitting diodes.
The 5G cellular network will enable transmissions between machines, devices, and human beings in real time.
There is no technology available today that allows for a fast, reliable, and energy-efficient 5G network.
Seventeen partners have joined the EU's 5G GaN2 project. The partners plan to develop high-performance and cost-effective technologies based on gallium nitride for the next mobile communications standard.
According to project partner Fraunhofer IAF, the consortium started its work in July this year. A consortium is an alliance of people, companies, and organizations that get together to achieve a common objective.
Fraunhofer IAF, based in Freiburg im Breisgau, Germany, develops electronic and optoelectronic components based on semiconductor materials. IAF stands for Institut für Angewandte Festkörperphysik (Institute for Applied Solid State Physics).
Communication between humans, machines, and devices
So far, wireless radio networks have allowed mainly for communication between humans.
Fifth generation cellular networks, i.e., 5G, on the other hand, will also allow devices and production machines to communicate. Specifically, they will be able to transmit data in real time.
These high data rates, in the future, will be covered by frequency bands in the millimeter wave range. In other words, greater than 24GHz.
Current frequency bands, i.e., <3 GHz, barely provide one-tenth of what the millimeter range can provide.
Even though the new wave ranges have been released internationally to significantly increase bandwidth range, there is still a problem. Current mobile and antenna technology cannot serve the new frequency ranges efficiently.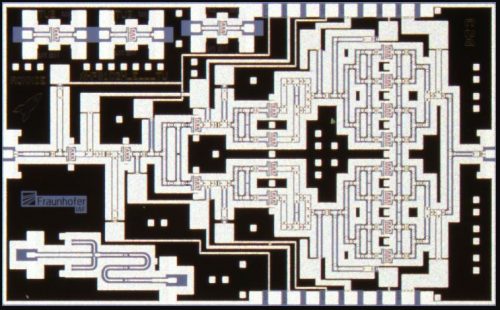 Advanced gallium nitride technology
Regarding improving the available output power and efficiency, Dr. Dirk Schwantuschke said:
"It is necessary to improve the available output power and energy-efficiency of the net infrastructure for these innovative frequency bands, through the use of advanced gallium nitride technology."
In the 5g GaN2 project, parts, components, and circuits for the 5G stations will be developed using advanced gallium nitride technology.
Dr. Schwantuschke added:
"The contribution of the Fraunhofer IAF to the overall project will be the development of power amplifiers in E-band, the frequency range around 80 GHz."
Dr. Schwantuschke is a group manager in Fraunhofer's microelectronics department. He is also Fraunhofer's team leader on the 5G GaN2 project.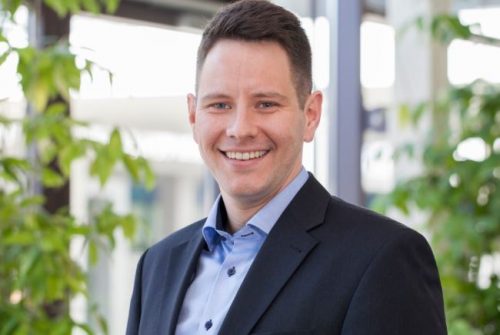 Better performance and lower cost
We call the junctions of cellular networks base stations. Base stations record the transmitted data of a radio cell and then pass them on.
A future system needs to make sure it can handle a flood of data via frequency bands in millimeter wave ranges. To do that, it must fulfill two criteria:
– First, there needs to be better output power.
– Second, costs, as well as energy consumption, must remain low.
To achieve these two goals, the partners in the 5G GaN2 project are counting on amplifier circuits and advanced GaN-based technology.
Electronic components and systems that are based on GaN are considerably more energy efficient than silicon-based components.
In a press release, Fraunhofer writes:
"The GaN components will optionally be applied on cost-efficient Si (silicon) substrates. Another aspect of the project is the combination of various components in a single case, through innovative approaches in regard to packaging technologies, in order to reduce costs."
Creating demonstrators
The project partners aim to create demonstrators at 28, 38, and 80 GHz. These demonstrators will serve as key technologies for the development of an energy-efficient and powerful 5G cellular network based on gallium nitride.
ECSEL, a European Commission initiative, which promotes the 3-year project, said in a press release:
"The fifth generation (5G) communications technologies will provide internet access to a wide range of applications: from billions of low data rate sensors to high resolution video streaming."
"The 5G network is designed to scale across these different use cases and will use different radio access technologies for each one."
"To support very high data rates, 5G will use wide bandwidth spectrum allocation at mm-wave frequencies. The offered bandwidth at these frequencies (above 24 GHz) is more than 10 times as large as that in the lower bands (sub 6 GHz)."
"However, the move to mm-waves comes at a cost – increased path loss, which makes it extremely challenging to provide coverage."
ECSEL added that the maximum energy efficiency and output power results will be attainable thanks to the use of advanced gallium nitride technology.