We all love to stay home with our family members while having long chit-chats and eating delicious food. However, these chit-chats and gatherings become more wonderful if the interior of your home is cozy, chic, and comfortable.
The main challenge is to know how to make your space cozy and chic. Going for modern and formal spaces or rustic environments, you have to learn about the trending ideas in interior design.
Do you want to switch up your lifestyle but don't find any direction to go? Don't worry, as we are here to give you some stylish interior design ideas that will increase the value of your home. So, let's find out.
1.  A cozy reading spot is a worthy addition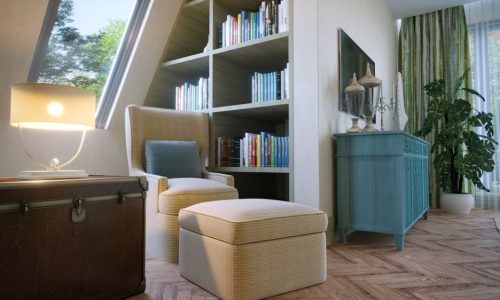 There are handsome chances that you don't have a designated reading spot in your home. No issues! If you don't have one, adding a designated space for reading in your living room is a fantastic idea. A long-back chair with a front footrest can serve double duty in your lounge.
When you are home alone or bored, you can sit there and read your favorite novel or a comic book that helps you take yourself out of boredom. Moreover, you can use your laptop while resting there and can watch Netflix too.
2.  Go for the mirrors
Mirrors not only mean you see your appearance but also offer some unique decorative benefits to the interior. They amplify light and increase the value of your space by giving spectacular effects. Here are some types of mirrors that will turn your ordinary interior into a stylish and modern one.
Antique Mirrors: The antique mirror helps you add interest and artistry to your home interior. A well-placed antique or vintage mirror can maximize the style and increase the lighting of the space. You can place it on the wall to hide the imperfections of the room.
Gym Mirror: Place a gym mirror in your home if you love to work out. A home gym mirror doesn't only work for functionality but puts a great impression on the visitors. You can add it to the garage or your room. If you hang a gym mirror in your room, the room will look illuminated and spacious.
Wall Mirrors: While renovating a home to make it look chic and cozy, don't forget to add wall mirrors. Hang mirrors of different shapes and sizes in the stair-wall, or the entryway. Placing a round wall mirror behind the living room's couch is a trending idea that serves as the focal point of your home.
Decorative mirrors: The decorative mirrors add a touch of luxury and elegance to your home interior. Such mirrors are covered with attractive frames that are the perfect and stylish alternative to the standard full length mirrors at home.
3.  Give a new look to the bookshelf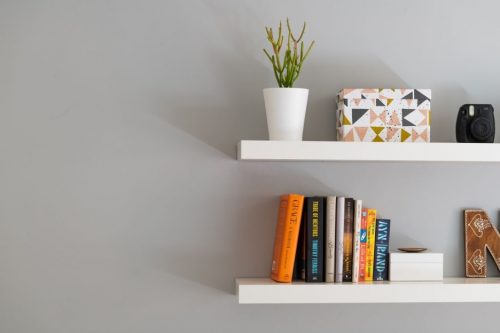 If you have a home library at home, you are just around a corner to make it cozy and welcoming. Either fill it with books or add decor accents or accessories such as picture frames, sculpture, etc. Repaint the bookshelves with the oak brown color to give them a contemporary and traditional look.
Place a rocking chair to add the essence of the study.
4.  A breakfast nook near the kitchen window
Breakfast is the most important meal of the day that boosts your energy levels and is necessary for your good health. If you do your breakfast while looking outside, where sparrows are chirping and there is a cool morning breeze, it makes you more fresh and active.
For this purpose, you can add a round dining table near the kitchen window or any other place to have an outer look. It is a country-chic idea that adds a rustic touch and makes your place cozy and inviting.
5.  Go for the sheepskin
Sheepskin is the easiest solution when you are on the run to make the space warm and chic. They bring warmth, comfort, and texture to your place while being affordable and portable. Place the sheepskin on your chairs, tables, or wherever you like.
6.  Station some toss pillows
Toss pillows or throw pillows are decorative pillows that are made from different types of textiles. Such pillows are typically used in interior designing and are available in different shapes and sizes.
They give you an easy to freshen the space and bring a warm ambiance to the home. It makes the whole space feel new.
7.  Add love to your powder room
During the home interior designing works, never forget your bathroom. It's easy to overlook it; however, ignoring it might haunt you in the future. It's better to make some necessary changes to your restroom. Repaint it with some neutral colors and place an LED makeup mirror. Mirror will make it brighter and spacious.
Additionally, you can also hang some paintings and scenery frames in the powder room. These budget-friendly additions will elevate the overall look of your home and increase its value.
Rounding off!
Everyone loves their home, but a few have tried to decorate it as per modern standards. Interior designing might be a frustrating task for the newbies, but once you do it, you will love to do it again and again to add new styles.
If you have a short space where you can't add new things, go with the mirrors on the walls. Mirrors tend to make a small room appear bigger and brighter. Get an antique mirror or wall mirror from the nearest glass shop. You can also order online on the Glass Genius website.
---
Interesting Related Article: "Home Decor & Lighting Online Retailers See Record Growth During Pandemic"