When Instagram was first developed in 2010, it was a social platform to share photos and videos online. However, with the advancement in the digital marketing space, Instagram has transformed into a marketing channel. Around 90% of Instagram users follow at least one business and 30-40% B2B decision-makers use Instagram to research new products and services.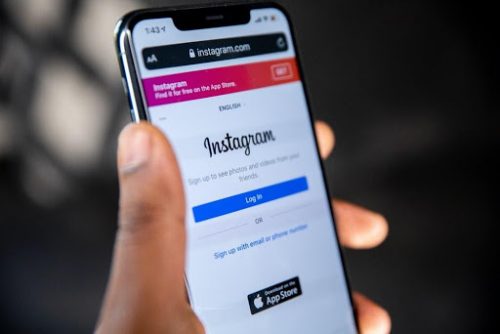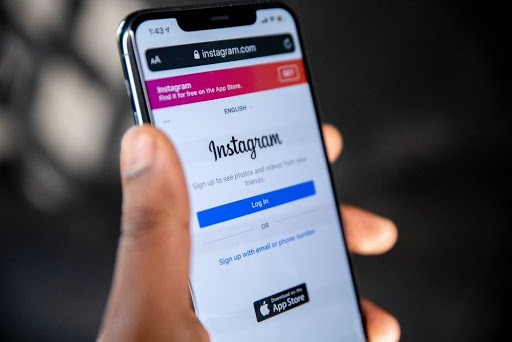 The Instagram business account provides specialized tools to increase brand awareness and gain wider reach on Instagram. So how can you use these tools to become an Instagram marketer? Let's dive into the article to understand why Instagram is best for digital marketing and how you can become a perfect Instagram marketer. 
Why should you use Instagram for marketing?
Instagram is the best social media platform that provides opportunities for e-commerce businesses to showcase their products. By building a visual presence through photos, videos, stories, and animations, you can promote your products to millions of users on Instagram. 
Another advantage of marketing on Instagram is that Instagram produces the highest engagement rates for businesses. However, to become a perfect Instagram marketer, you need to pay attention to a few tactics that will help you gain wider reach on Instagram. Let's look at seven insightful tips to become a perfect Instagram marketer – 
7 Tips to Become a Perfect Instagram Marketer
1. Optimize your Instagram Business Account 
Your Instagram business account should reflect your brand personality. Set the overall tone of your Instagram profile. It should match your personality and values. Optimize your Instagram bio to make a good first impression. Use keywords in your bio and posts to increase your ranking on search results and get massive Instagram followers. You can also put call-to-action or interactive links in your bio to drive quality traffic to your website. 
2. Set your goals and know your Audience 
Setting goals is crucial to understand the purpose of Instagram marketing. From increasing your brand awareness, getting new leads to establishing your business, or selling digital products, your goal can be anything. You can even combine multiple goals to maximize your results. Decide what matters the most to you as an Instagram marketer. 
Once you have set clear goals, you need to know your audience. Preliminary research can help you gain wider reach on Instagram. Use Instagram Insights or any data analysis tool to target your audience. Create relevant content to connect with them. It is the best way to gain massive Instagram followers.  
3. Design Captivating Posts
Instagram is a visual medium. Therefore, your posts must grab the attention of your audience. But, your post should provide valuable information. Create compelling content, use high-quality photos, animations, and infographics to create eye-catching posts. The key to getting wider reach on Instagram is to create an aesthetically pleasing profile. Every post must have a consistent color scheme, look and feel. 
4. Use Instagram Stories 
Followers on Instagram love to interact with content creators and brand marketers. It allows them to know you better. Moreover, it increases engagement on your Instagram account. So how can you interact with your audience? Instagram stories are a great way to connect with your followers and build trustworthy relationships. You can even go live and interact with your audience in real-time.
Use Instagram stories to share valuable information about your company, show behind-the-scenes, and answer questions. You can also promote your products by using the 'Swipe-up' link or re-share customer stories to show brand authenticity. Engaging stories are more likely to be shared with others on Instagram. It is an excellent tactic to get more instagram likes on your posts. 
5. Increase Audience Engagement 
You may create quality content, but if you ignore your audience, you are more likely to lose your Instagram following. Audience engagement is crucial to increase brand awareness and generate potential leads for your business. 
The best way to increase engagement on Instagram is to reply to comments or posts that you are tagged in. Pin the comments from top fans to spark a conversation and encourage audience engagement. You can also seek out popular Instagram accounts in your industry and comment on their posts. It is an excellent strategy to improve visibility and gain wider reach on Instagram. 
6. Use the Right Hashtags 
Hashtags are an essential tool to gain massive Instagram followers. These are the keywords with which users can find specific content on Instagram. You can use around 30 hashtags in each Instagram post. Use trending yet relevant hashtags to improve your visibility online. You can also use industry-specific hashtags to improve brand discoverability among your target audience. 
7. Set up Your Instagram Shop 
Instagram business accounts provide several beneficial features to sell your products. One of them is an Instagram Shop. The above features are a way to gain wider reach on Instagram. By setting up an Instagram Shop, you can convert your followers into potential buyers. The Shop tab allows your followers to search for specific products and make a purchase. 
Conclusion 
Every digital marketer wants to get massive Instagram followers to generate quality leads and scale their business. However, most of them fail to do so. The above tips map out a blueprint to successfully promote your business and gain wider reach on Instagram. From optimizing your profile, building a content strategy to setting up your Instagram Shop; all these tactics are stepping stones to become a perfect Instagram marketer.
---
Interesting Related Article: "How to Use Instagram for Building Your Business?"