Consumers are being warned of the dangers of buying fake chargers after an operation commissioned by Trading Standards revealed that over 99% of counterfeit Apple chargers failed to pass a basic safety check.
Investigators at UL, a leading safety consulting and certification firm, bought 400 counterfeit Apple chargers from suppliers around the world. They found that only three of the chargers passed a basic safety test – an electric strength test to determine how well an adapter is isolated from the electrical mains.
The investigators carried out electric strength tests on the counterfeit chargers by applying high voltage between the input and the output side to determine the level of current flow – if the amount of current flowing rose above a specific threshold then the unit was deemed to have insufficient isolation and failed the test.
397 of the 400 counterfeit chargers failed to pass this basic electric strength test.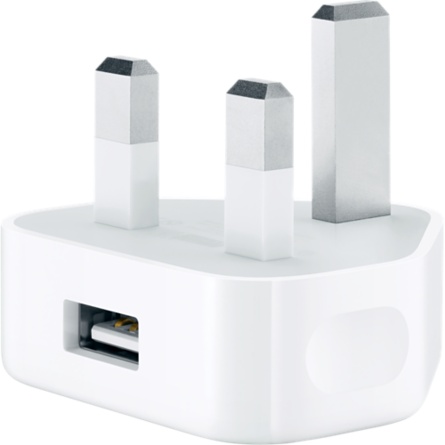 UL said in its report that the results were 'literally shocking'. Not only was the overall failure rate above 99%, but 12 chargers "were so poorly designed and constructed that they posed a risk of lethal electrocution to the user."
Failure rate, in this context, is the frequency at which counterfeit Apple chargers fail.
The chargers were acquired from various suppliers across eight different countries, including the U.S., Canada, Colombia, China, Thailand and Australia.
The results of the investigation come after a complaint made by Apple last month over the 'flood' of fake chargers available for consumers to purchase on Amazon.
And a separate investigation found that 15% of 3,019 electrical goods bought second hand were non-compliant – this figure rose to 27% in London.
---
---
Trading Standards issues warning over fake chargers and second-hand electrics
"Only buy second-hand electrical goods that have been tested and only buy online electrical goods from trusted suppliers," Leon Livermore, chief executive of Chartered Trading Standards, said in a statement issued by Trading Standards.
Buying from a reputable supplier might cost a bit more but "counterfeit and second-hand goods are an unknown entity that could cost you your home or even your life, or the life of a loved one."
Lord Toby Harris, chair of National Trading Standards, said: "Many of us quite rightly assume that everything we buy will be safe, but recent work by our teams show how dangerous electrical goods can easily end up in homes up and down the country.
"Criminals across the globe are using online platforms to lure you in with cheap deals for fake items, many of which are dangerous and have been known to overheat and cause house fires.
"Protecting consumers from harm is our top priority and National Trading Standards teams are working closely with partners – including search engines, social media platforms and producers – to remove dangerous electrical items from our supply chain.
"Our teams help prevent dangerous goods from entering the country, undertake enforcement work to remove criminal social media profiles and seize hordes of dangerous items destined for households across the country.
"Sadly, we suspect our work is just skimming the surface and we urge consumers to be vigilant when buying electrical products online: be wary of deals that look too good to be true and search for reviews of the seller before making your purchase."