Are you aware that 99.9 percent of all US Businesses are small and midsize enterprises?
What is a Small and Midsized Business (or Enterprise?) 
Small and mid-size enterprises (SMEs) are businesses that maintain revenues, assets, or a number of employees below a certain threshold. Each country has its own definition of what constitutes a small and medium-sized enterprise (SME). Certain size criteria must be met and occasionally the industry in which the company operates is taken into account as well. 
Though small in size, small and mid-size enterprises (SMEs) play an important role in the economy. They outnumber large firms considerably, employ vast numbers of people, and are generally entrepreneurial in nature, helping to shape innovation and growth of a country's economy. For instance, 99.1 percent of Europe's 274,000 food and drink companies are SMEs. They account for 49.6 percent of the turnover (€528 billion) and 63.3 percent of the employment (2.9 million jobs) in Europe's food and drink industry.

In the U.S., the Small Business Administration (SBA) classifies small businesses according to its ownership structure, number of employees, earnings, and industry. For example, in manufacturing, an SME is a firm with 500 or fewer employees. In contrast, businesses that mine copper ore and nickel ore can have up to 1,500 employees and still be identified as an SME. Like the EU, the U.S. distinctly classifies companies with fewer than 10 employees as a small office/home office (SOHO).
So, What Is SEO?
SEO stands for Search engine optimization. It is the process of growing the quality and quantity of website traffic by increasing the visibility of a website or a web page to users of a web search engine. 
SEO is about understanding what people are searching for online, the answers they are seeking, the words they're using, and the type of content they wish to consume. Knowing the answers to these questions will allow you to connect to the people who are searching online for the solutions you offer. This is an integral part of digital marketing. It helps your small business grow its customer base and compete equally with the big firms in the industry.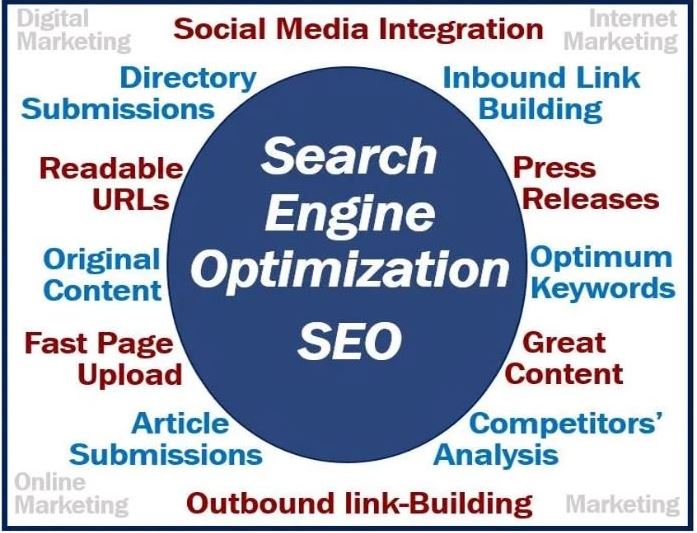 Why Is SEO So Important To Small and Midsized Businesses?
How many search engine results do you usually look at before clicking on one? HubSpot's research shows that 75 percent of users never scroll past the first page of Google. This statistic is also not surprising, given how quick we are to scan our results.
This underscores why large and small companies alike fight for positions on the first page of a Google search result. The higher a page ranks, the more likely it is to be seen by the right audience.
Now more than ever, it is vital for small businesses to focus on an effective SEO strategy in order to ensure that new and returning customers can find them when searching online.
According to Manifest, small and midsized businesses should invest in managed SEO services for three reasons:
Organic search rankings establish trust and credibility

SEO is cheaper than paid advertising

Search engine optimization is easy to adopt
Professional, Affordable SEO Services
Who said SEO strategies require a large budget? The importance SEO has gained in recent years has led many people to focus on this quasi-"mystical" field. It is no coincidence that some believe it requires a large budget. 
For small and midsize enterprises, being able to rely on professional, affordable SEO services, provides some indisputable advantages. In the first place, they can expand their customer base, giving the brand renewed strength, guaranteeing more traffic to the site, generating interest in the public, and creating "buzz" around an activity.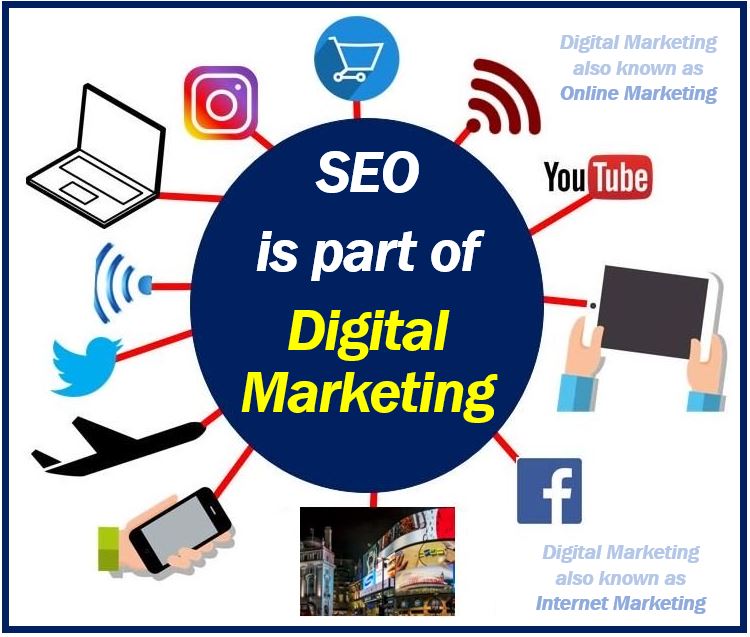 Irrespective of what industry you're in, you'll always have at least one competitor who has been around longer and has allocated more budget and resources to building their visibility on the web and in search engines.
In a recent survey of 501 small businesses in the US, Manifest found that only 30 percent had an SEO strategy in place. This means several opportunities to boost business visibility and revenue are wasting, considering that 93 percent of online experiences begin with a search engine. Howbeit that, increasing your online visibility could give your brand a significant advantage over the competition.
In Conclusion
Remember, SEO is a long-term strategy. You might think you are not making any gains, but your efforts add up in the long run. It takes time for Google's bots to read and index new webpages. It may take time but it will be worth the long term results you reap!
---
Interesting related article: "What is Digital Marketing?"
Video – Online Marketing