Airbus CEO, Tom Enders, said before the Farnborough air show that the British Government is clueless regarding Brexit scenarios. He fears that the government could take the country to a hard Brexit with no idea what to do.
This is not the first warning about what might happen if Britain finds itself with no free market access to the EU. It is a growing worry among British companies.
Foreign companies with large investments in the UK are also becoming increasingly apprehensive.
BREXIT
BREXIT stands for BRitain EXITing the European Union, the world's largest single market. On 23rd June 2016, the British electorate voted for Brexit.
In the Referendum, 17,410,742 people, i.e., 51.89%, voted for Brexit, while 16,141,241 people, i.e., 48.11%, voted to remain.
The British government is currently negotiating leaving terms with the EU. Airbus CEO and 48.11% of the electorate are concerned that a hard Brexit will be devastating for the economy.
In other words, they worry that if the country does not negotiate a free trade deal with the EU, unemployment will rise and investments will evaporate.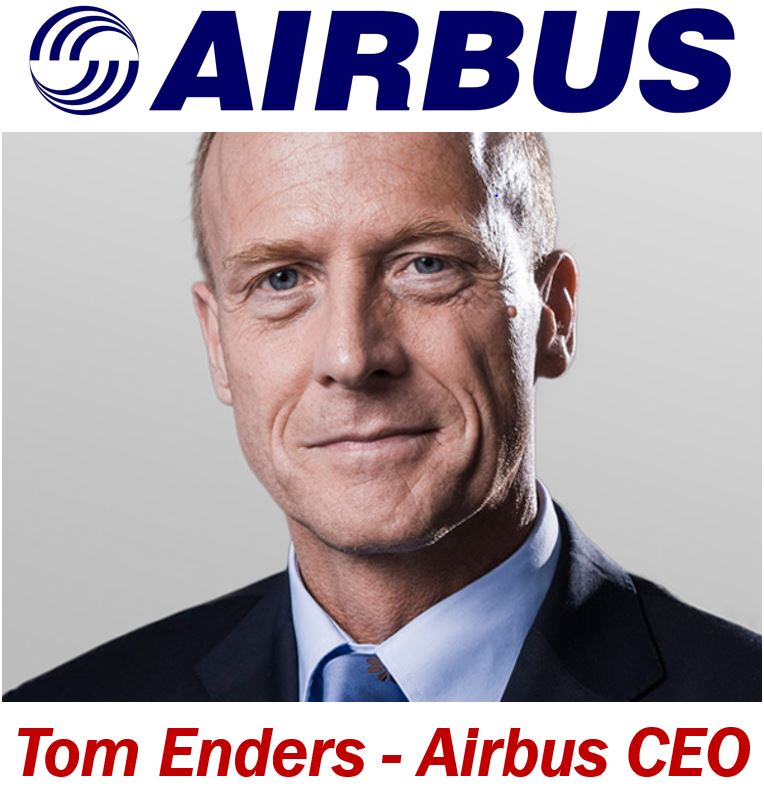 Airbus CEO wants a soft Brexit
Ever since the electorate voted to leave the EU, two terms have emerged: 1. Soft Brexit. 2. Hard Brexit. Below is an explanation of their meaning.
Hard Brexit
A hard Brexit would most likely mean import tariffs of 10% to 20% on British goods entering the EU. There would probably also be other trade restrictions such as quotas.
Britain would also lose its passporting rights. Passporting refers to financial institutions having the right to operate across the EU. With passporting, a bank, for example, does not need to request authorization in each EU state.
Soft Brexit
With a soft Brexit, the UK becomes semi-detached from the EU. The separation is not total.
In other words, the UK is independent to a certain extent, but still has free, unfettered access to the EU marketplace.
British financial institutions maintain their passporting right if a soft Brexit occurs.
Airbus CEO comments – timing
The Airbus CEO comments come as Prime Minister Theresa May's cabinet meets at Chequers to resolve disagreements. Specifically, serious and deep disagreements within the government over Brexit.
The Prime Minister is about to propose a Brexit deal to Brussels. It is important to thrash out those disagreements before sending the proposal.
Airbus, which has 14,000 workers in Britain and supports a further 100,000 supply chain employees, is already preparing itself. In other words, Airbus is preparing for a worse-case scenario, i.e., no trade deal or a hard Brexit.
The Airbus CEO said:
""Rest assured that we are taking first preparations as we speak in order to mitigate consequences from whatever Brexit scenario may follow."
"Brexit in whatever form, soft or hard, light or clean, whatever you call it, will be damaging for industry, for our industry and damaging for the UK, whatever the outcome will be."