Airbus warned that a UK departure from the EU without a deal could affect the planemaker's position in the UK, putting thousands of British jobs at risk.
Airbus currently employees about 14,000 people directly across its 25 sites in the UK, while in total supporting approximately 100,000 jobs in Britain.
If the UK leaves the EU next year without a deal and without any agreed transition period it would "leave to severe disruption and interruption of UK production," Airbus said.
"This scenario would force Airbus to reconsider its investments in the UK, and its long-term footprint in the country," the company added.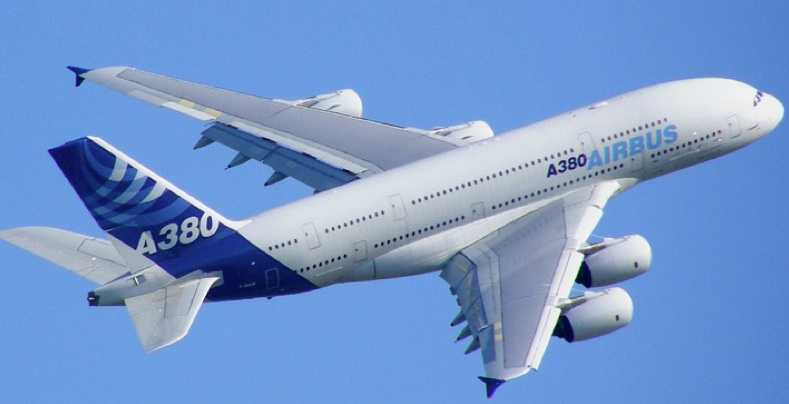 Airbus said the current planned transition (which ends in December 2020) is still too short for it to adapt its supply chain. In this scenario, Airbus said it would "carefully monitor any new investments in the UK" and "refrain from extending the UK suppliers/partners base."
Tom Williams, Chief Operating Officer of Airbus Commercial Aircraft, commented:
"In any scenario, Brexit has severe negative consequences for the UK aerospace industry and Airbus in particular. Therefore, immediate mitigation measures would need to be accelerated.
"While Airbus understands that the political process must go on, as a responsible business we require immediate details on the pragmatic steps that should be taken to operate competitively. Without these, Airbus believes that the impacts on our UK operations could be significant.
"We have sought to highlight our concerns over the past 12 months, without success.
"Far from Project Fear, this is a dawning reality for Airbus. Put simply, a No Deal scenario directly threatens Airbus' future in the UK."
A British government spokeswoman said: "We have made significant progress towards agreeing a deep and special partnership with the EU to ensure trade remains as free and frictionless as possible, including in the aerospace sector, and we're confident of getting a good deal that is mutually beneficial.
"Given the good progress that we are continuing to make in the negotiations we do not expect a no-deal scenario to arise."
Conservative MP Stephen Crabb said in a tweet that the warning should come as a "wake-up call".
Mr Crabb tweeted: "The enormous Airbus factory in North Wales is one of the jewels in the crown of UK manufacturing. This is a wake-up call. A pragmatic, sensible Brexit that protects trade & jobs is vital."