Alibaba's 24 billion dollar IPO target would be the most ever raised in a stock market debut, dwarfing Facebook's $16 billion initial public offering in 2012 and the $22 billion raised by Agricultural Bank of China Ltd. in 2010. The world's largest e-commerce company is planning to sell up to 368 million shares at $60 to $66 each, equivalent to a 13% stake.
That is the price target Alibaba Group Ltd. set in a regulatory filing on Friday. The company is to make its debut in the New York Stock Exchange this month.
The plan for an IPO values Alibaba at $155 billion, which would make it one of the biggest companies listed in the United States.
Alibaba has valued itself below Amazon's $160 billion (market capitalization). However, its worth could surge after Monday's roadshow begins. In this context, a 'roadshow' is when a company introduces itself to investors.
The roadshow will start in New York, followed by Boston, Baltimore, San Francisco, and then London and Hong Kong.
The valuation is below the $187 billion US analysts had estimated in July. Bloomberg Businessweek quoted Henry Guo, an analyst at JG Capital, who said "This is below Wall Street's expectations. They prefer a smoother start so that they can push up the prices."
If you value yourself too high and the flotation does not go smoothly, things can rapidly go sour. Facebook's $104 billion valuation at the time of its IPO, which was botched, went down fast. The company lost half its value as investors became concerned about slowing growth. However, the stock eventually recovered.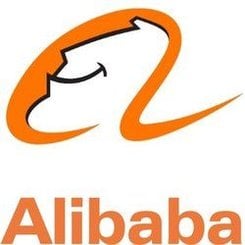 Although the filing did not specific exactly when trading would start, most investors are betting on either September 19th or 26th.
China's premier e-commerce company
Alibaba is China's number 1 e-commerce company. It consists of a number of online marketplaces for businesses and consumers. It makes money mainly by charging merchants advertising fees. It has 279 million active buyers and 8.5 million active servers.
Investors are excited at the prospect of investing in a company with much greater margins that its US counterparts. In Q2 2014, Alibaba generated a 43% operating profit margin, compared to Amazon's 0%. Alibaba's sales have increased considerably.
However, for western investors Alibaba:
has a complex corporate structure that may face objections from Chinese regulators,
has unusual governance – it keeps insiders in control,
faces tough competition in its domestic market,
may find it hard to compete in other markets where eBay and Amazon dominate.
Alibaba founder, Jack Ma, said in the company's presentation:
"We believe one thing, today is difficult, tomorrow is more difficult, but the day after tomorrow is beautiful. So we have to work very hard in order to survive the long journey."
---
Video – E-Commerce
Alibaba is an online business, i.e., most of its business activities occur on the Internet. It is an e-commerce company.
---