An Allergan shareholder meeting to discuss the takeover offer by Valeant Pharmaceuticals International has been agreed. The meeting, which will be held on December 18, could decide the fate of the $54 billion acquisition proposal.
During the meeting, shareholders will have the opportunity to express their opinions on the Valeant's proposal.
Valeant and Pershing Square Capital Management agreed to drop their pending suit in Delaware.
Pershing Square's head, Bill Ackman, had teamed up with Valeant to carry out a hostile takeover of Botox maker Allergan. Allergan's board of directors have been resisting the takeover attempt fiercely for months. When the target company's board is against an acquisition, it is called a hostile takeover attempt.
In August, Allergan had filed a complaint in the US District Court for the Central District of California, accusing Mr. Ackman and Pershing Square of insider trading and other fraudulent practices. According to Allergan, Mr. Ackman and team illegally withheld required data during the lead up to the takeover attempt.
Valeant wants board members replaced
Allergan shareholders will be able to vote on replacing members of Allergan's board when they meet in December, something Valeant would dearly love to see happen.
Allergan wrote in an official statement on Monday:
"Given the Special Meeting will be held on the same date Allergan already announced, today's announcement eliminates the distraction and cost of unnecessary litigation over the Company's bylaws and underscores the Allergan Board of Directors' long-standing commitment to providing stockholders with a forum to express their opinion on the value proposition offered by Valeant."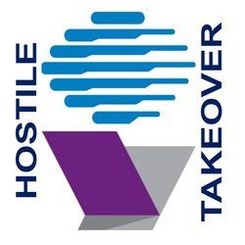 Allergan added that it still believes Valeant's unsolicited takeover bid is "grossly inadequate." It says its Board is certain the company can create considerably more value than anything Valeant has to offer.
The company posted the strongest gain in absolute dollar sales ever in the last quarter, and also delivered sales and earnings per share growth beyond the high end of expectations.
Allergan wrote:
"Allergan's value creation plan for its stockholders will significantly reduce costs in 2015 by approximately $475 million annually relative to its prior strategic plan, while preserving the Company's ability to deliver double digit sales growth across the next five years. Over the same five year period, Allergan expects to generate compounded annual adjusted EPS (earnings per share) growth of more than 20 percent, including estimated 2016 EPS at approximately $10.00."
Shareholders are again urged by the Board to reject Valeant's proposal and prevent it from taking control of the company at a price that does not reflect its true value.
Allergan urged to purchase a company
Earlier this year, a number of shareholders had urged Allergan to acquire a company, a move than would put an end to Valeant's plans.
Allergan has a cash chest of $14 billion, would could be used to buy a drug maker.
David Pyott, in an interview with the Financial Times, said in July "Our stockholders have been fairly clear that if we have a deal that we can do, we should do it soon. On the other hand, Valeant is trying to use our own balance sheet to buy us."
Valeant's business model relies on buying companies. It has virtually no research and development. Historically, it has purchased firms with good current products and then stripped down their R&D departments completely. The Allergan Board has clearly stated that it does not favor this acquisition-reliant model.
In 2012, Valeant acquired Medicis Pharmaceutical Corp. Not long after the takeover, Medicis employees were rounded up and given either a black or white envelope each. The black ones had a letter saying they were fired. Nearly all the R&D staff received black envelopes. About thirty (almost all) of Medici's R&D projects were cancelled.
Despite criticism from many in the pharmaceutical industry, Michael Pearson, CEO of Valeant, has pursued a highly successful strategy. Since 2008 when he first headed the company, Valeant's annual sales have increased six-fold, while its shares jumped in value 848%.