Alphabet, the parent company of Google, unveiled a bipedal walking robot, bearing no resemblance to a human, capable of climbing stairs and lifting heavy weight.
The robot, which doesn't have an official name yet, was created by the Alphabet-owned Japanese company Schaft – a spin-off out of the University of Tokyo's JSK Robotics Laboratory which won the 2013 DARPA Robotics Challenge.
Not much has been heard about SCHAFT since Google acquired it three years ago, other than it being part of Alphabet's experimental technology lab, known as 'X'.
Photos of Alphabet's latest robot:
---
---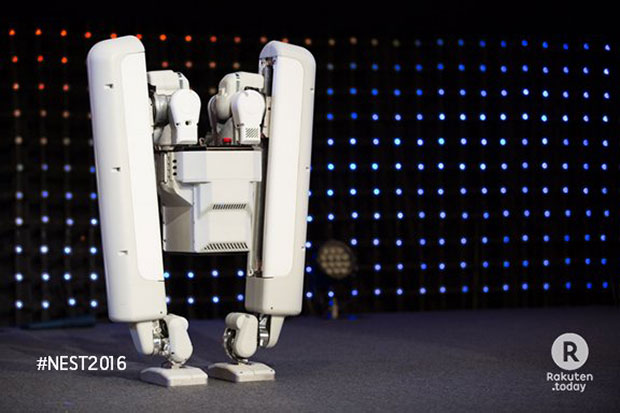 Photo: Rakuten Today via Twitter
---
The legs of the robot slide up and down – allowing it to lift objects without bending. The battery and motors are located between its legs to give the robot a low centre of gravity.
---
---
The robot's supposedly being developed to 'help society'.
According to its makers, the bipedal robot can carry 60kg across difficult terrain. Japan-based journalist and photographer Tim Hornyak, who attended the keynote, said that the robot "is designed to be a low-cost, low-power, compact device to 'help society.' "
An X spokesperson was quoted by IEEE Spectrum as saying that the SCHAFT presentation "wasn't a product announcement or indication of a specific product roadmap. The team was simply delighted to have a chance to show their latest progress."