An Amazon loss of $126 million or 27 cents a share, despite a 23% increase in revenue during the second quarter, has made investors wonder whether this cycle of heavy investment and little to show for it will ever end – and now with sinking margins. In Q2 2013, the company had made a loss of $7 million or two cents a share.
Second quarter net sales were $19.34 billion, compared to $15.7 billion in Q2 2013.
Amazon warns that sales growth is likely to slow down and that losses may rise in the next quarter.
While managing to survive for years on small profit margins, investors have never been overly worried because sales growth has always been strong.
Today's slowdown warning has made everybody nervous. In after-hours trading yesterday, Amazon shares were down 10% – they had already declined by 7% since the beginning of the year.
Spreading itself too thin?
Investors are concerned that with so many new heavy investments, the company is spreading itself too thin. It has released a wide range of new offerings this year, including:
a smartphone (Fire Phone),
a hand-held grocery-ordering device, and
One of its most promising divisions, cloud computing, which is in the middle of a price war with Microsoft and Google, has suffered a growth slowdown that Amazon says affected figures in a "meaningful way."
(Data source: Amazon)
Aiming for the long term
According to Tom Sztutak, Amazon's Chief Financial Officer, the company is not trying to optimize for short-term profit, but rather investing in new businesses and products. That's great, as long as investors can see a light at the end of the tunnel. He also hinted that figures were lower-than-expected because of price reductions (didn't Prime go up in price?).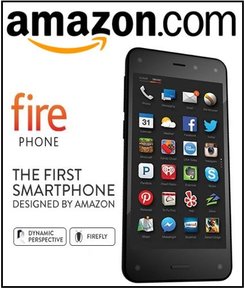 During Amazon's earnings call, Mr. Szkutak stressed the company's ambitions investments. When asked whether its previous push to grow the ecosystem was beginning to pay off, he pointed out that more people joined Prime in Q2 2014 than in Q2 2013, in spite of a price increase earlier this year.
Mr. Szkutak said:
"We are seeing that certainly in the number of Prime members that are subscribing and so that has some short-term impact but great long-term impact as we retain those Prime members."
According to Amazon.com founder and CEO, Jeff Bezos:
"We continue working hard on making the Amazon customer experience better and better. We've recently introduced Sunday delivery coverage to 25% of the U.S. population, launched European cross-border Two-Day Delivery for Prime, launched Prime Music with over one million songs, created three original kids TV series, added world-class parental controls to Fire TV with FreeTime, and launched Kindle Unlimited, an eBook subscription service."
"For our AWS customers we launched Amazon Zocalo, T2 instances, an SSD-backed EBS volume, Amazon Cognito, Amazon Mobile Analytics, and the AWS Mobile SDK, and we substantially reduced prices. And today customers all over the U.S. will begin receiving their new Fire phones – including Firefly, Dynamic Perspective, and one full year of Prime – we can't wait to get them in customers' hands."
What does Amazon expect?
The American international electronic commerce company says it expects sales to continue growing in the next quarter, by between 15% and 26% (year-on-year) to $19.7 billion and $21.5 billion.
The company also warns that losses will grow – operating losses are forecast to be between $410 million and $810 million, much higher than last year's quarterly $25 million loss.
Amazon versus Hachette
Amazon and multinational French publisher Hachette are in the middle of a nasty dispute regarding dividing up income from e-books. Amazon wants to pay Hachette less for each digital book its sells.
Sixty percent of Hachette's digital sales are through Amazon.com. Authors have found themselves caught in the middle.
In a proposal that Amazon claims would take the authors out of the dispute, it has offered to give them (authors) all the proceeds from Hachette's e-books it sells. Hachette says Amazon's idea would mean financial suicide.
Amazon.com, based in Seattle, Washington, is the largest online retailer in the United States and the second largest in the world (after Alibaba). It has more than 117,000 workers worldwide.