A US jury ordered Apple Inc. to pay over $234 million in damages to Wisconsin University for incorporating its microchip technology into several versions of Apple's iPads and iPhone 5s, 6 and 6 Plus without permission, i.e. for patent infringement (U.S. Patent No. 5,781,752 (the '752 patent)).
This was less than the $400 million the WARF (Wisconsin Alumni Research Foundation) had claimed in damages. However, WARF said the verdict was important to protect its inventions from unauthorized use.
At the end of the trial, that lasted two weeks, the jury concluded that Apple's A8X, A7 and A8 systems on chip designs infringed the asserted claims of the '752 patient.
Apple said it would appeal.
The Foundation filed the patent infringement suit against Apple in 2014 in federal court in the Western District of Wisconsin. It claimed that Apple had used the technology to accelerate computer processing by allowing the efficient out-of-order execution of computer instructions with a data speculation circuit that the Foundation itself had patented several years previously.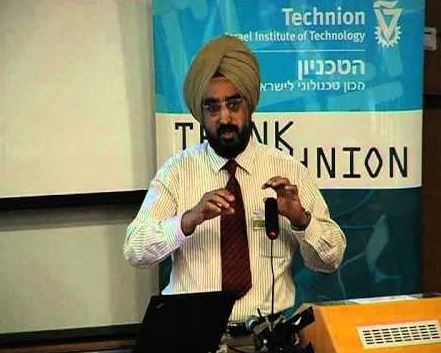 Professor Sohi said "We believed our technology was ahead of its time. Almost two decades ago we tried to anticipate how computers would need to operate today. Our team invested the equivalent of more than 11 years of work to solve this problem."
Patent issued in 1998
The patent was issued by the US Patent and Trademark Office to WARF in 1998 on behalf of Professor Gurindar Sohi, a UW-Madison Computer Science Professor, plus three graduate students, Scott Breach, Terani Vijaykumar, and Andreas Moshovos.
---
---
Carl Gulbrandsen, managing director of WARF, said:
"This is a case where the hard work of our university researchers and the integrity of patenting and licensing discoveries has prevailed. The jury recognized the seminal computer processing work that took place on our campus. This decision is great news for the inventors, the University of Wisconsin–Madison and for WARF."
Michael Falk, WARF General Counsel, said:
"The University of Wisconsin has a long history of creative innovation across many fields. WARF invests in patenting UW inventions for the benefit of the UW and the public. It is a serious matter for us to undertake litigation to protect the UW's patented inventions. It is important to faculty and to the UW that patented, innovative technologies developed on campus are protected from unauthorized use."
Video – Apple facing damages payout