British fashion retailer Austin Reed has gone into administration, the second high-profile chain of UK shops to do so in the past two days. Over 1,000 staff who work at the suit retailer's Viyella Men, Viyella Women and Austin Reed face redundancy after the announcement this morning.
The announcement today was not a surprise, as media agencies had been talking about it since last Friday. Late last week, the company had revealed plans to appoint advisers to handle a possible administration.
The fashion chain, which started off as a single shop in Fenchurch Street in London in 1900, and then opened a flagship store in Regent Street in 1911 (which was sold exactly 100 years later), has retail outlets all over the UK. There are no Austin Reed stores in Wales, but there is a Viyella Women in Cowbridge, Llandudno, Mold, Monmouth, and a Viyella Men in Monmouth.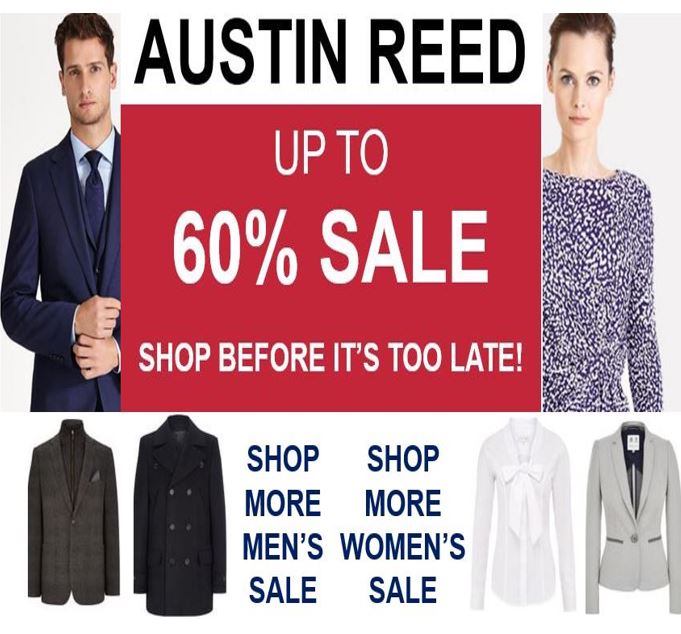 Austin Reed has launched an aggressive online sales campaign, with discounts of up to 60%. A good move – it's a pity they did not react so impressively several years ago. (Image: adapted from austinreed.com/sale)
The retailer is under pressure after clocking up £5.4m in pre-tax losses for the 12 months ending in January 2015, compared to £1.2 million a year earlier.
Revenues for the same period declined to £100.5m from £109.1m as the chain struggled to keep up with rivals such as Moss Boss, TM Lewin and high-street giant Marks & Spencer. Turnover has fallen every year since 2011.
---
---
In February 2015, it carried out a compulsory voluntary arrangement when it offloaded 31 shops, reduced its debt and pledged to 'achieve a structure more appropriate in the new digital age'.
AlixPartners appointed as administrator
Multinational consulting firm AlixPartners, best known for its work in the turnaround space, has been appointed administrator of the upmarket menswear group, which has one hundred stores, fifty concessions and 1,184 employees.
The first Austin Reed store opened on Fenchurch Street in 1900. It was the first menswear retailer to craft ready-to-wear clothes with the same level of expertise as made-to-measure. (Image: austinreed.com)
The company will carry on trading while AlixPartners tries to find a rescue deal for either all or part of the business.
This has been a bad week for high-profile British retailers. On Monday, BHS (British Home Stores), which employs 11,000 workers and could see all its 164 shut down, also went into administration – marking the country's largest retail failure since 2008 when Woolworth's went under.
---
---
Austin Reed, which also owns the Country Casuals and Viyella brands, blamed its current problems on 'challenging retail market conditions' and 'cash flow difficulties'.
A rapidly-changing retail environment
Experts say Austin Reed simply failed to adapt to a rapidly changing retail market, especially since the emergence of online shopping and a wave of new competitors. It failed to attract younger consumers.
The group, whose customers include some famous names, such as Christine Lagarde, Managing Director of the International Monetary Fund (IMF), has reportedly been trying to find a buyer for several weeks, but with no success. Famous customers in the past included Sir Winston Churchill and the Beatles.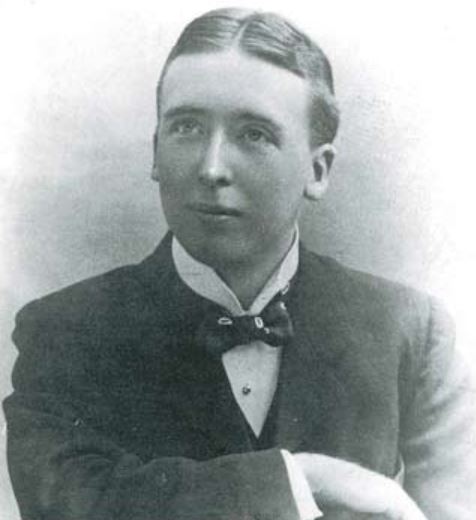 Austin Leonard Reed (1873-1954), a man with vision, set up the men's fashion retailer in 1900. Little did he know at the time that what started as just one shop became a giant, and then collapsed due to lack of vision. (Image: austinreed.com)
Joint administrator at AlixPartners, Peter Saville, said:
"Our priority now is to work with all stakeholders and determine the optimum route forward for the business as we continue to serve customers throughout the UK and Ireland."
"Austin Reed is a well-regarded and iconic brand and therefore we are confident that it is an attractive proposition for a range of potential buyers, as such we expect, and welcome, contact from interested third parties."
Austin Reed is currently offering 60% markdowns in an online sale, urging consumers to 'shop before it's too late'.
Chief retail analyst at the Economist Intelligence Unit, Jon Copestake, said:
"With British retail still reeling from yesterday's BHS announcement, the news that Austin Reed will also be going into administration is another hammer blow for the high street."
"Given the tough trading conditions reported by a host of clothing retailers in the last quarter there has been a sense of inevitability that some stores would fail. The questions has simply been when and who would fall into administration first."
"This has been an incredibly tough time for profitability among UK retailers and the last year has seen the highest reported number of profit warnings since the economic crisis, when a number of high profile names including Woolworths, went into administration."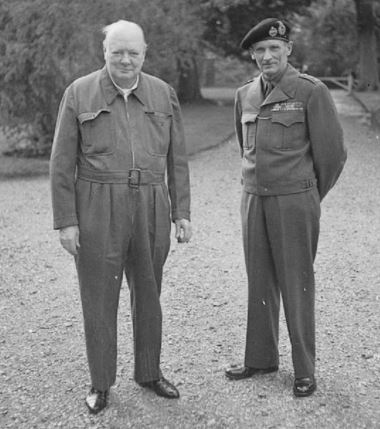 Winston Churchill wearing a siren suit – supplied by Austin Reed – standing beside British General Montgomery during the Second World War. (Image: Wikipedia)
According to the Guardian, private equity firm Better Capital, which is run by veteran investor Jon Moulton, owner of Jaeger fashion chain, has been suggested as a likely suitor. While the company insisted it never commented on speculation, Mr. Moulton said he was not 'disinterested' in Austin Reed.
The Financial Times quoted independent analyst Richard Hyman as saying that Austin Reed will find it hard to complete a sale because potential suitors are already burdened with fierce competition and excess capacity.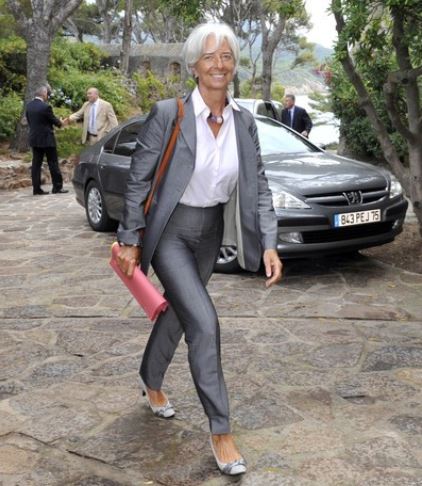 Christine Lagarde, head of the International Monetary Fund. According to The French Touch, most of her suits are made in the English House of Austin Reed. (Image: The French Touch)
As consumers shift to online retail, premises would need to be sold and reconfigured as residential property or leisure spaces.
Mr. Hyman said:
"The days of doing some sharp property deal — a deal where you can strip assets — are virtually gone because most retailers have far too much capacity and their balance sheets are vulnerable from overvalued assets."
"Over the next 'X [number of]' years [retailers] will go into processes like this and then they'll disappear because they're no longer relevant."
In a wide-ranging interview with Bloomberg, Alan Stewart, chief financial officer of Tesco Plc., said:
"Traditional retail businesses with high-street stores have high fixed costs. If their business starts changing and they don't have a capital structure that's sufficiently strong to withstand that change then they're in a weakened position."
The decline in the number of shoppers in British high streets reflects a long-term trend caused by ongoing structural change within the retail industry, says CEO of the British Retail Consortium Helen Dickinson.
"Customers don't differentiate between buying online, on a mobile device or in-store," Ms. Dickinson explained in an email to Bloomberg.
Retailers that have not adapted to this new environment are unlikely to survive for very long.
Video – Austin Reed: How We Started