Australia's political parties should follow the UK's example by pledging to jointly combat climate change, says Professor Brian Schmidt, who was awarded the Nobel Prize for Physics in 2011 and is a councillor at the Australian Academy of Science.
Earlier this month, British Prime Minister David Cameron (Conservative), Deputy Prime Minister Nick Clegg (Lib-Dems) and Leader of the Opposition Ed Miliband (Labour) pledged to work jointly to try to combat climate change, regardless of what the general election result may be.
The three leaders, in an extremely rare show of total solidarity, made a joint statement saying climate change was one of the major threats facing the Earth.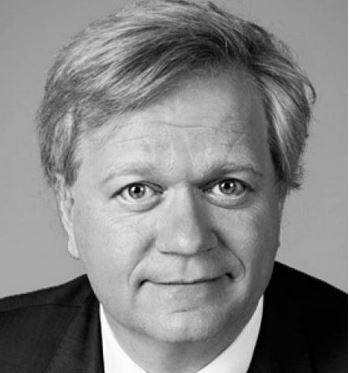 Brian Schmidt AC FRCS is Professor of Astronomy at the ANU Research School of Astronomy & Astrophysics (Image: Australian National University)
Prof. Schmidt said he would like to help broker an agreement between the Greens, Labor and the Coalition in Australia.
In an interview with Guardian Australia, Prof. Schmidt said:
"We should be inspired by what the three major parties in the UK have done, so soon before an election. I'd like to see the major parties do this in Australia, to come out with an accord to provide certainty."
"I'd be keen for someone to step up to help the process and if political parties think I'm right, I'd be happy to do so, as it's such an important issue. All the major parties say they believe climate change is occurring, but the average Australian voter thinks they don't agree on anything in this space."
Prof. Schmidt emphasized that the parties do not need to agree on everything, but urged their leaders to take climate change more seriously and push their country to take action "if only for its own economic self-interest. Its (Australia's) economy will be in ruins if it continues to be carbon-based."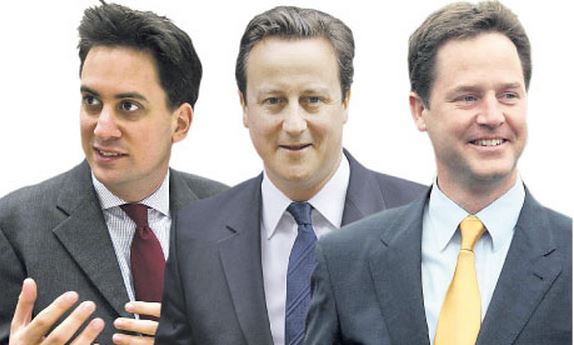 Ed Miliband (left), David Cameron (middle) and Nick Clegg pledged to work together to combat climate change.
The three British leaders said that climate change may not only harm the environment, but also the future prosperity of nations, as well as their security and the international attempts to reduce global poverty.
The UK tripartisan agreement pledges to end coal burning for power generation if new clean-up technology is not utilized.
In a joint statement, the three leaders said:
"Acting on climate change is also an opportunity for the UK to grow a stronger economy, which is more efficient and more resilient to the risks ahead. It is in our national interest to act and ensure others act with us."
The tripartisan pledge is committed to:
A Low Carbon Economy: accelerate the transition to an energy-efficient, competitive, low-carbon economy.
Temperature: work towards limiting temperature increases to below 2°C.
Cooperation: work together across party lines and agree on carbon budgets that comply with the Climate Change Act.
On February 11th, 2015, the Australian Academy of Science released its latest update on the state of climate science, and warned of serious consequences for the country if no action is taken.
Video – The Science of Climate Change
In this Australian Academy of Science video, Prof. Schmidt and other scientists talk about climate change.