Would you sit in a car with no driver and let a computerized artificial intelligence be behind the wheel? 58.56% of Brits said they would, according to a survey carried out by Digital Spy earlier this month.
The survey, published on February 11th, shows a growing acceptance by Britons that driverless cars might not be vehicles for people with a death wish. An uSwitch.com survey carried out in the beginning of January showed that 48% of Brits would not be willing to travel in a driverless car with no human at the wheel.
The latest survey also reported that 29.19% of Britons would not be willing to travel in a driverless car today, but might do so later on, while 12.26% said that for them it would never happen.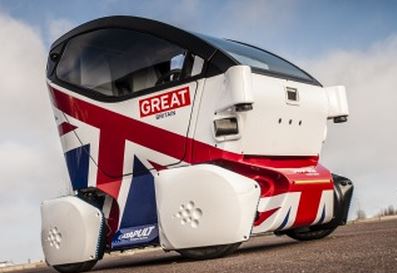 UK's first driverless car – The LUTZ Pathfinder pod – will begin trials in Milton Keynes soon. (Image: Catapult)
Just over 11% believe driverless cars will become accepted as normal within the next three years, 14.86% predict it will take five to ten years, 37.49% say more than 10 years, while 6.95% cannot see it ever happening.
Driverless car trials have already started in public roads in Greenwich, Bristol, Milton Keynes and Coventry.
Department of Transport gives the green light
Last week, the UK's Department of Transport (DoT) said it aimed to turn the country into a world leader in autonomous vehicle technology. It is currently looking at what needs changing in the Highway Code and the MOT test.
On February 11th, 2015, the DoT announced that the industry had been given the green light for testing on public roads.
According to the DoT, driverless technology will reduce the number of road accidents and help ease congestion.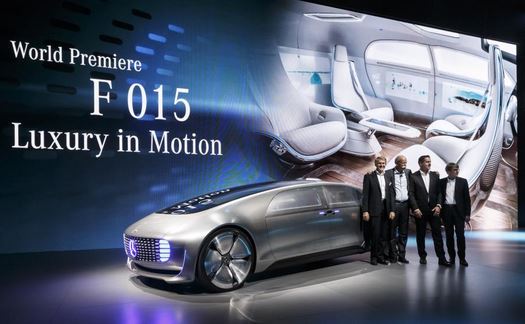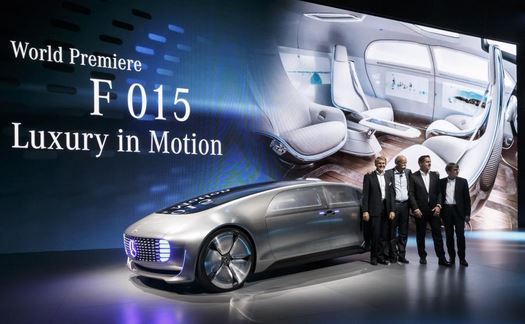 Many car companies are entering the autonomous vehicle market. (Image: "World premiere Mercedes-Benz F 015: Luxury in Motion," Daimler AG)
Transport Minister Claire Perry said:
"Driverless cars are the future. I want Britain to be at the forefront of this exciting new development, to embrace a technology that could transform our roads and open up a brand new route for global investment."
"These are still early days but today is an important step. The trials present a fantastic opportunity for this country to take a lead internationally in the development of this new technology."
Vince Cable, the Secretary of State for Business, Innovation and Skills, claims the UK is at the forefront of automotive technology.
UK's first driverless vehicle
Earlier this month, Transport Systems Catapult unveiled the first driverless vehicle to run on UK public footpaths as part of a large-scale project to test and manufacture autonomous cars.
Engineers say it is a huge step towards making the UK a world leader in driverless technology.
The electric-powered LUTZ Pathfinder can seat two passengers. It is designed to travel both on pavements (US English: sidewalks) and pedestrianized areas. It can run for six hours between charges and has a top speed of 15 mph (24 kph).
The cars are produced by RDM Group, one of the UK's fastest-growing advanced engineering firms.  The LUTZ Pathfinder has sensor and navigation technology created by the Mobile Robotics Group, a University of Oxford company.
Gov.UK Video – First Look at Driverless Cars