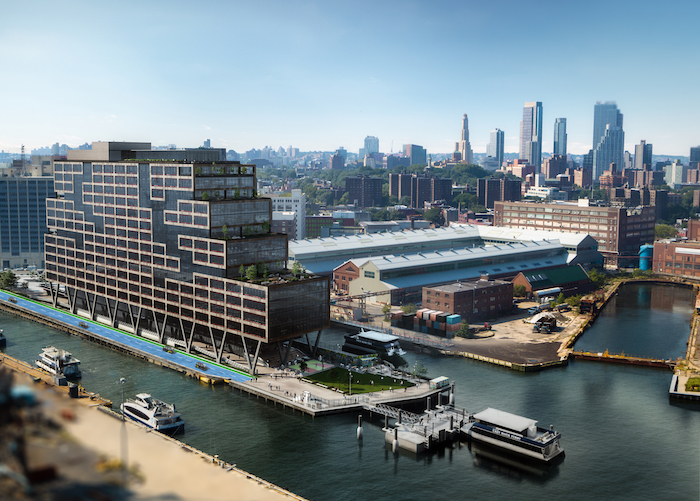 Boston startup Optimus Ride, an MIT (Massachusetts Institute of Technology) spin-off, will deploy an autonomous shuttle service in New York in the second quarter of this year – the first commercial self-driving program in the state.
The company announced that it will launch its autonomous shuttle service at the Brooklyn Navy Yard, a 300-acre modern industrial park with over 400 manufacturing businesses and 9,000 people working on site.
The self-driving vehicles will operate on Brooklyn Navy Yard's private roads and provide a loop shuttle service to help connect NYC Ferry passengers to Flushing Avenue outside the Yard's perimeter.
According to a press release, the company's deployment at Navy Yard will be "the first commercial self-driving vehicle program in the state of New York."
Optimus will begin with four vehicles and plans on increasing the number over time.
A spokesperson for the company told The Verge in an email: "The fleet of self-driving vehicles at the Brooklyn Navy Yard and Paradise Valley estates will increase throughout the deployment period."
They added that the vehicles are designed to drive in "environments of 25mph."
"We are excited to announce not one, but two self-driving vehicle deployments," said Optimus Ride CEO and cofounder Dr. Ryan Chin. "Working with leading developments and communities like Paradise Valley Estates and the Brooklyn Navy Yard enable us to further our mission to transform mobility."
David Ehrenberg, President and CEO of the Brooklyn Navy Yard Development Corporation, said: "The Brooklyn Navy Yard has long been a center of innovation and we are very pleased to announce our plans to deploy Optimus Ride's self-driving system this summer. Optimus Ride's self-driving system will provide efficient transportation for the thousands of commuters who work at the Yard."
Interesting related articles: