A Barclays CaixaBank deal worth £633m (€800m, $1.050bn) has been agreed for part of the British bank's Spanish unit, specifically its retail, corporate banking and wealth management business in the country, known as Barclays Bank SAU.
The agreed amount is quite a discount to the unit's net asset value of €1.7 billion.
According to CaixaBank, Spain's third largest bank, the final price will be adjusted to Barclays Bank SAU's net asset value at the end of 2014.
The deal does not include Barclays' investment banking business in Spain or its credit card division (Barclaycard). The London-based bank will carry on operating these businesses in Spain.
CaixaBank's acquisition includes about 550,000 clients, 270 branches and 2,400 workers.
Below are some highlighted data on Barclays Bank SAU provided by the Spanish bank:
Net loans (June 2014): €9,900 million,
Assets Under Management: €4,900 million,
Below-average default ratio.
Gonzalo Gortázar, CEO of CaixaBank, said:
"This acquisition will enable us to enhance our personal and private banking businesses in Spain, strengthening our counseling offer to our customers, and will enable us to accelerate organic growth due to the improving economic context. CaixaBank has experience in consolidating entities with high private and personal banking."
Sale of UAE retail banking business
Barclays also announced it has completed the sale of its United Arab Emirate Retail Banking Business to Abu Dhabi Islamic bank at an estimated pre-tax gain of £119 million ($197 million).
The transaction is confined to a portfolio of mortgages, unsecured credit and deposits.
Barclays restructuring
Barclays is overhauling its business by cutting its workforce and selling off some European operations.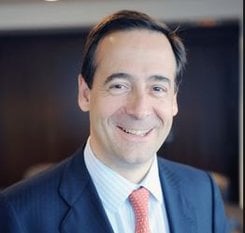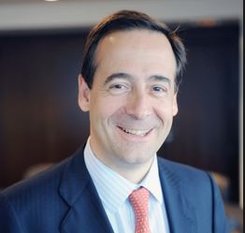 In May, Barclays said it would cut 19,000 jobs by 2016, nine thousand of them in the United Kingdom.
In July, it said it was abolishing bank cashiers, i.e. all its UK cashiers would be promoted to 'community bankers'.
It also announced the creation of a 'bad bank', which included its retail divisions in France, Portugal and Spain.
Antony Jenkins, Barclays Group Chief Executive, said:
"I am pleased to be announcing further progress on Barclays Non-Core asset reductions through the transactions announced today. We remain on track to rebalance Barclays as part of our strategy to deliver sustainable returns for our shareholders."
"I want to take this opportunity to thank our colleagues in the Spanish Retail Banking, Corporate Banking and Wealth and Investment Management businesses, as well as our Retail Banking colleagues in the UAE, for their hard work and professionalism over many years."