ISF forms must be filled out by anyone importing anything arriving by cargo ship. While many forms can be filled out on traditional paper forms, they can also be filled out online. The ISF-10 or ISF 10+2 form is probably the most commonly filled out ISF form, and your inventory isn't going to make it past Customs and Border Patrol without a vetted form. What are the benefits of filling out the ISF online?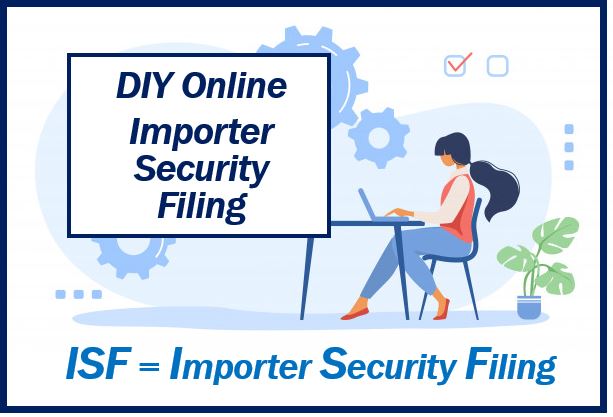 Speed
Perhaps the greatest benefit of filling out the ISF forms online is speed. If you fill out the form online, it can be emailed at the literal speed of light to your freight forwarder and/or customs. Fill out the paperwork online, and it arrives almost immediately. This is invaluable if you're trying to meet critical deadlines. And the ISF paperwork comes with hefty penalties if you don't meet certain deadlines.
For example, you could be hit with a five thousand dollar fine if the paperwork isn't received 24 hours (or more) before the ship sails. It is advisable to send it 72 hours or more in advance of the ship's scheduled departure. If you decide to withdraw the ISF, you can do so online and it is an immediate process, as well.
Mistake-Proofing
One of the under-appreciated benefits of ISF filing online is the fact that you'll make fewer mistakes. For example, many websites that allow you to fill out the ISF paperwork online provide standard templates to use. They remind you to fill in essential fields. They may warn you when you enter information in an incompatible format, such as inserting a zip code in place of an HS code.
Simplicity
Using templates is far simpler than filling out paperwork by hand. Doing it digitally helps you in a variety of other ways. You can use existing saved ISF forms and simply change out the description of the items and their cage codes, if you are shipping multiple crates, each with different contents.
Reprint with a few minor changes whether you're shipping personal effects home or returning U.S. goods. Saved addresses and contact information eliminate the need to ask your suppliers for this information repeatedly. Or you can copy over the information from an ISF-10 form to an ISF-5 filing if the item will remain on the ship so it can be re-routed to a Canadian or Mexican port.
Suppose you fill out the ISF paperwork online. Forward the list to your insurer if you take out a single-entry bond or continuous found. We'd recommend a continuous bond, since it covers both customs entry and ISF fines if there are problems with the import process.
Accountability
"But the paperwork is in the mail!" won't fly with customs officials. However, the online ISF paperwork will be sent by the portal to the appropriate individuals. This creates a digital record of the records being completed and sent.
If you need to amend the ISF filing, you can do so and send the amended document, while the portal retains the information about the original filing. Then you can't be fined because your amended paperwork is mistaken for a late filing. You can also prove you withdrew the ISF thanks to the digital tracking built into ISF filing portals.
Video – DIY Customs
---
Interesting related article: "What are Imports?"