Berkshire Hathaway Q2 profit increased by 41% to $6.395 billion, beating most analysts' forecast. Results in the company's operating businesses improved significantly, including its energy unit and vehicle insurer Geico. Its railroad business posted moderate gains.
Operating earnings excluding some investment results came in at $2,634 per share.
Berkshire's stock portfolio has received a strong boost from the US economic rebound. The jump beat Berkshire's previous 2005 income record, after the company made a considerable gain in men's razor company Gillette, following its acquisition by Procter & Gamble.
Bloomberg Businessweek quoted Cathy Seifert, an S&P Capital IQ analyst, who said in a telephone interview "You basically are seeing the impact of a lot of economically sensitive businesses responding to an improving economy. There are a lot of moving parts here, and this quarter they all moved in the right direction."
BNSF disappoints, Geico and Energy grow
North America's second-largest freight railroad network, BNSF Railway, contributed $916 million to Q2 earnings versus $884 million in Q2 2013, driven by the transportation of agricultural and industrial products. The company said figures would have been even better had the abnormally severe weather not tangled up train tie-ups.
Regarding BNSF, Berkshire wrote: "Service levels continued to be well below our internal standards, as well as those expected by our customers."
Berkshire Hathaway Energy, which until April 2014 used to be called MidAmerican Energy Holdings Company, contributed $375 million to Q2 earnings versus $279 million in the second quarter of 2013. The rise was due to the addition of Nevada's largest electric utility company NV Energy, which was acquired by Berkshire in December 2013.
Berkshire's insurance operations posted a Q2 profit of $411 million from $530 million in Q2 2013. A small underwriting loss hurt the company's overall insurance results. It added that currency fluctuations also undermined the figures. Geico (Government Employees Insurance Company), America's second-biggest auto insurer, posted pretax earnings of $393 million, 17% up on one year ago.
Berkshire's service, manufacturing and retailing units' rose to $1.26 billion compared to $987 million in the same quarter last year.
(Data source: Berkshire Hathaway Inc.)
US economic recovery good for Berkshire
Most of Berkshire Hathaway's businesses are US based. With the US economy posting impressive GDP growth during the second quarter, Warren Buffet, the world's fourth richest man, will stand to benefit.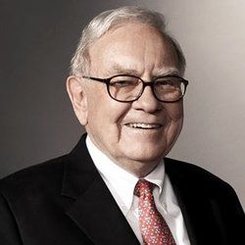 The company posted a $2.06 billion gain on derivatives and investments.
Berkshire sold off most of its stake in Graham Holdings after it sold the Washington Post to Jeff Bezos, the founder of Amazon.com.
Since the beginning of 2013, Berkshire's shareholders' equity has risen by $12.1 billion, and its book value Class A equivalent share has climbed 5.6% to $142,483.
Berkshire says it holds over $119 billions' worth of equities in blue-chip companies, including Wells Fargo & Co., IBM (International Business Machines Corp.), Coca-Cola Co. and American Express Co.
Chemical Lubrizol Corp., a company Berkshire acquired for $ 9.7 billion in 2011, announced yesterday that it had purchased Vesta, a medical-device contract manufacturer, for an undisclosed amount from RoundTable Healthcare Partners.
Berkshire Hathaway Inc. is based in Omaha, Nebraska. It employs more than 300,000 people worldwide.
On August 15, 2014, Berkshire Hathaway class A shares hit the $200,000 psychological milestone, making each share worth sixty times more than the second most valuable stock in the United States.
Video – Berkshire, a barometer of the US economy
Bloomberg's Noah Buhayar reports on how Berkshire Hathaway's performance correlates to the performance of the overall US economy.