Even though the pandemic isn't the most appropriate time to buy a house or shift, this is the time wherein people have been shifting the most. Back in July, Moneycontrol had emphasized the stagnant property prices.
Interest rates
With the home loan interest rate falling drastically, the Kotak Mahindra Bank had a rate reduction of 6.75% per year. On the other hand, the State Bank of India is providing rates at 6.9% per year. Interest rates and property prices are the two keys to home loans.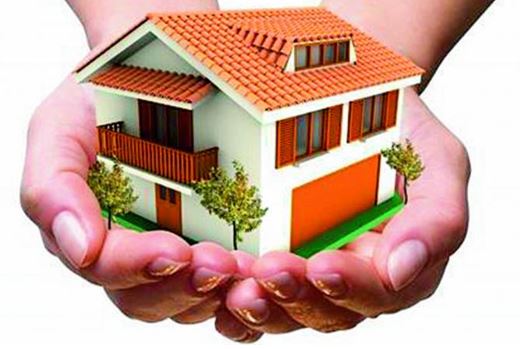 If you are the next in line to buy a home, you need to keep the interest rates in mind. Due to the monetary policies, there has been a decline. The rise in retail inflation by the Reserve Bank of India (RBI) to cut on the benchmark was 4%.
Mani Rangarajan, Group COO, Housing.com, Makaan.com and PropTiger.com, stated that the rates are low, with higher inflation. It is not feasible for the rates to fall lower. Since the property prices are low, it is the apt time for you to be a homebuyer.
With high inflation interest rates won't fall
Since the inflation is high, the RBI will not be cutting down on rates. If you are turning towards home brokers, keep the EMI low and affordable. For instance, if you take a loan for INR 30 lakhs, with a 15-year tenure and a rate of 6.75% per year, your EMI would come up to INR 26 500.
Overall, due to the pandemic, the market has incurred losses and been through a dull phase. As per a report by Anarock Property Consultant, there has been a property price rise of 38% alone.
Housing market decline
Furthermore, the housing sector has witnessed a decline of 5-10% due to pay cuts and job losses. Samantak Das, the Chief Economist and Head of Research at JLL India, stated that, focusing upon offers, discounts and schemes from the developer's point of view, the benefit in price lies between 5% and 15%, in comparison to pre-covid. In exceptional cases, a price correction of 1-2% can be seen as the scope for the future.
Under the Credit Linked Subsidy Scheme (CLSS), the scheme related to interest is of benefit to the homebuyers. If you are a buyer and take a home loan, the housing finance company can receive a subsidy of INR 2.67 Lakhs. The Government has also announced a reduction in stamp duty rates. Moreover, there is no room for GST. Despite this, there have been a bunch of festive offers and schemes to avail for discounts.
How some banks in India compare
You can look out for options at several banking institutions for further clarity, offering minimal rates, along with a Processing Fee.
| | | | |
| --- | --- | --- | --- |
| Banks | Rates | EMI/ Lakh | Processing Fee |
| Punjab National Bank | 6.80% | INR 651 | Full waiver |
| Bank of India | 6.85% | INR 655 | 0.25% |
| Kotak Mahindra Bank | 6.75% | INR 648 | 0.25% – 0.5% |
| Central Bank of India | 6.85% | INR 655 | 0.50% |
| Bajaj Finserv | 6.90% | INR 659 | For salaried: 0.80%; For self-employed: 1.20% |
| Canara Bank | 6.90% | INR 659 | 0.50% |
| Union Bank of India | 6.80% | INR 651 | Full waiver |
| LIC Housing Finance | 6.90% | INR 659 | Depends |
| HDFC Bank | 6.90% | INR 659 | Depends |
Conclusion
Having provided you with the prospect of buying your 'dream home,' you have a lot of options to vouch upon. Choose the most appropriate option and avail of a home loan instantly.
---
Interesting related article: "What is a Mortgage?"