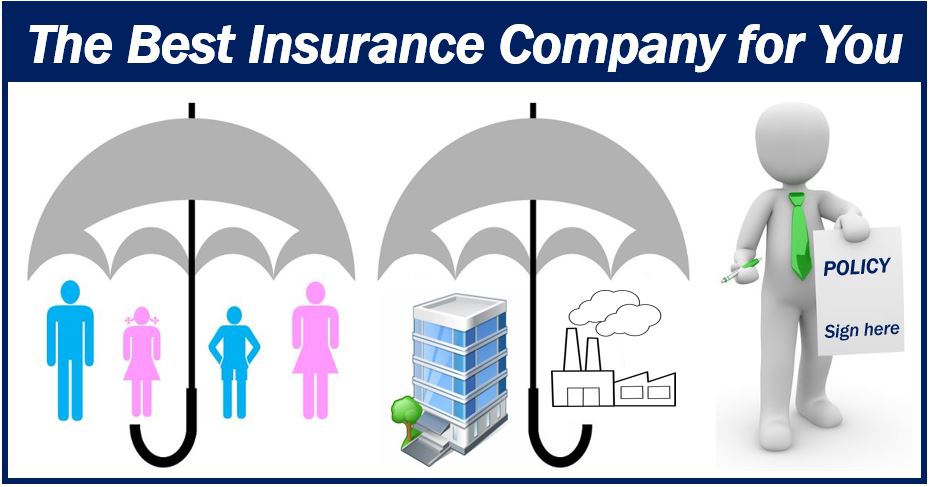 In today's fiercely competitive marketplace, there are literally hundreds of different insurance companies vying for your business. Trying to find the ideal one, i.e., the company that can meet your specific requirements at an affordable price, can be time-consuming, tiring, and extremely frustrating. There are so many components and variables to factor in such as types of coverage, conditions, exceptions, the small print, premium rates, and so on.
In such cases, how to find the best insurance company is all a question of preparing yourself in advance and following some basic steps. This article will help you do this.
Insurance is vital in the world of business and also our personal affairs. We need protection against unexpected, unpleasant, and costly events. Damage, injury, and other losses need to be repaired, treated, or replaced. Without proper insurance coverage, millions of businesses and individuals today would be in dire straits.
Here are some tips that can help you find your ideal insurance company more effectively and successfully:
Look for companies' names with their history and reputation
This is one of the most essential yet basic steps that you need to exercise. In this step, you must look for noted and well-known insurers. You must also dig deep and acquire information on each insurer's premiums, legal advice, copies of policies, business strategies for loss prevention, options for changing or altering plans, and so on.
Make a bullet-point list of each company's features so that you can compare them quickly.
How financial sound is the insurance company?
There is no point in purchasing a policy from a company that is not financialy sound or solvent. You need to be sure that it can meet its financial obligations if, for example, a serious distaster occurs, when many claims emerge simultaneously.
Read through financial literature on the Internet to find out how each insurance company has been performing. Check their annual reports, from which you can obtain information about their activities and financial health throughout the preceding twelve months.
There is a great deal of information online today that can help you gather this type of data rapidly.
Customer service
How a company offers assistance and advice to its customers and inquirers is important for two reasons:
If you need desperate help one day, you need to know that you can contact them immediately.
Customer service reflects how professional and reliable an organization is.
Ideally, there should be a 24×7 customer service provision. In other words, you should be able to contact them any time of day and night and any day of the week.
If you read about a company's bad customer service, erase it from your list immediately.
Availability of discounts
Insurance companies often offer discounts to their customers. Most top insurers offer some kind of discount which can benefit the customer significantly.
If an insurer calculates that you are a lower-than-normal risk, you might find that it can offer your a special deal with cheaper premiums. If you have never made a claim, for example, you might be rewarded with a discount.
Also, your profession or lifestyle might entitle you to special prices. For example, life insurers perceive test pilots, lion tamers, and professional boxers as a much higher risk than librarians, accountants, or receptionists. Therefore, their 'lower risk' clients may get significant discounts.
Customer feedback
In every sector, there are forums and other online platforms where customers can comment on specific companies, products, or services. As part of your research, read these comments carefully.
A good insurance company will have more positive comments than negative ones.
Friends, family, and colleagues
Ask family members, friends, and work colleagues whether they can recommend an insurance company. However, do not jump at the first super-positive recommendation you hear. You must be sure that your ideal company is right for your specific requirements.
Also, ask your employer whether they have an insurer that offers special deals to all employees.