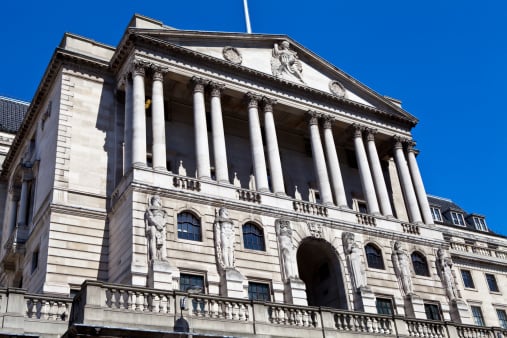 A Bank of England official said on Thursday that the central bank will help small lenders determine how much capital they should set aside for defaulting mortgages.
The decision was made to help smaller lenders compete against bigger rivals. The UK government has said that there should be more competition in the banking sector.
Almost 77 percent of high street accounts in the UK are at HSBC, Lloyds, RBS or Barclays. These four banks are also – by far – the biggest players in the country's mortgage sector.
Big lenders use their own models to determine how much capital should be set aside. However, smaller lenders use a standard approach – a method set out by regulators.
The in-house models created by big lenders are more sensitive to risks, which means that they have lower capital requirements –  giving big banks a significant competitive advantage. Competitive advantage refers to a feature or features that give a company an edge over its competitors.
BoE Deputy Governor and PRA Chief Executive Andrew Bailey, said: "The consequence of this is that smaller banks and building societies cannot compete effectively in lower risk asset markets such as prime mortgages because the capital requirements are too far apart and in favour of large banks,"
"This forces them into riskier assets and undermines their position."
"We welcome internal model applications by smaller banks and we will do what we can to help them meet the required prudential standards, which are largely set out in the EU legislation,"
The BoE told the EU that there should be a "differentiated approach" for smaller lenders, one that recognises the high costs and smaller benefits of applying global standards. The bank asked for a way to create a regime which is "more simple" and which "reduces their reporting burden".
Andrew Bailey said: "This would help to foster competition and would be good for the European Single Market. This is an important issue, and one that matters if we are to have growing challenger banks. We want to put such a regime into effect, and thus demonstrate that at the PRA we are very serious about our competition objective."