Aerospace and defense giant The Boeing Company announced on Friday that it delivered 186 commercial aircraft in Q3 2014, which is an increase of 9.4% compared to the 170 delivered in Q3 2013.
The Chicago-based aircraft maker delivered six 747s, two 767s, twenty-seven 777s, thirty-one 787s, and one hundred and twenty 737 Next Generation airplanes.
The 737 Next Generation (737NG) includes the -600/-700/-800/-900 series of the Boeing 737 airliner.
Boeing has delivered 528 commercial aircraft in the first three quarters of 2014, compared to 476 in the first three quarters of 2013.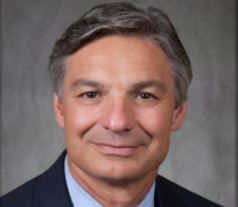 Ray Conner says demand for Boeing's aircraft is growing worldwide. (Photo: Boeing)
Production rate to increase
The company also announced on Friday that it would raise production on the 737 program to 52 aircraft each month in 2018 in response to strong demand from customers globally. As soon as the increase begins, the 737 program will be producing at a record rate of more than 620 aircraft annually.
Boeing Commercial Airplanes President and CEO, Ray Conner, said:
"The 737 Next-Generation and 737 MAX airplanes offer our customers unparalleled efficiency and reliability. Whether for fleet growth or for replacement needs, the 737 enables market success for carriers due to lower operating economics and by providing a better passenger experience."
Boeing had previously said it would raise production to 47 aircraft each month in 2017 at its factory in Renton, Washington, where it currently makes 42 airplanes each month.
Vice President and General Manager, 737 Program, Boeing Commercial Airplanes, Beverly Wyse, said:
"This increase is a recognition of the teamwork that achieved record level production rates while improving safety, productivity and quality. Strong efforts by Boeing employees, our suppliers and community support allow us to continue to build these fabulous airplanes in Renton for years to come."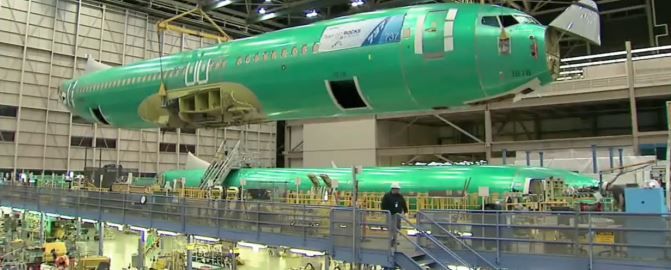 Increased production will mean more jobs at Boeing's Renton factory. (Photo: Boeing)

The single-aisle aircraft market is growing fast
Boeing forecast there will be demand for 25,000 single-aisle commercial aircraft over the next two decades, worth a total of about $2.56 trillion.
Randy Tinseth, vice president of Marketing, Boeing Commercial Airplanes, said that for the last ten years Boeing has seen strong demand for the 737. The single-aisle market is the fastest growing and most dynamic segment of the market.
Boeing has sold more than 12,100 single-aisle airplanes to 266 customers to date, including over 2,200 orders for the 737 MAX and 6,800 for the Next-Generation 737. Across the 737 family, the company has more than 4,000 unfilled orders.
The increased production rate will not have a significant impact on this year's financial results, Boeing added.
Both Boeing and its arch-rival Airbus have been securing sizable orders over the last few years, as demand for new jetliners from expanding carriers in emerging economies grows. Established airlines in advanced economies have been replacing aircraft in their existing fleets.
Investors are concerned
However, both competitors have suffered cancellations this year. Airbus lost a $22 billion order in June, while Boeing lost a $5 billion order from Air Berlin.
Investors are worried that Boeing's sales backlog may not be as solid as the company wants people to believe. Several airlines are taking another look at their growth plans and trimming them down.
Some analysts wonder whether there are enough 777 orders to meet the 100 per year production through to the 777X' debut in 2020.
About Boeing
Wiliam E. Boeing purchased Heath's shipyard in Seattle in March 1910, which eventually became his first airplane factory. He incorporated Boeing on July 15, 1916 as "Pacific Aero Products Co."
In July 19, 1934, Boeing was incorporated by the Secretary of State of Delaware.
The Boeing Company today is among the biggest worldwide aircraft manufacturers and the second-largest aerospace and defense contractor.
Boeing posted $86.823 billion in sales in 2013. According to Fortune magazine's 'Fortune 500' list, the company is ranked 95th, and is 26th on the 'World's Most Admired Companies" list.
The company has its corporate headquarters in Chicago, Illinois, and employs more than 168,000 workers.