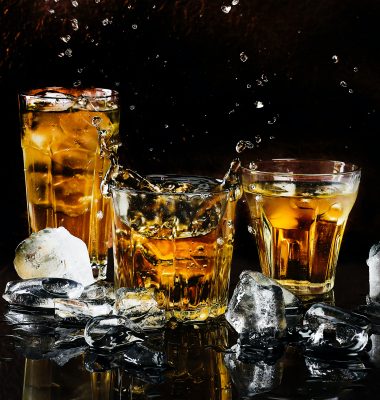 Last year, liquor sales soared beyond anyone's wildest speculations. Off-premise whiskey sales through pandemic have gone up 29.7 percent after already gaining 12.9 percent in 2019. Kentucky distillers produced the highest amount of bourbon supply since 1972 with more than 1.7 million barrels of bourbon. The whiskey business is set to overdrive.
The overwhelming success of bourbon sales during covid has even given cause for distilleries to expand and increase production. Buffalo Trace, operating in the oldest continuously operating distillery in the United States, has begun a $1.2 billion addition to their distillery in an effort to keep up with rapidly increasing demand. This is a welcome addition to the industry as distilleries had already been seeing consistent growth over the last five years.
Covid Doesn't Get All the Credit
While many have been quick to attribute the increase in bourbon sales during covid lockdown induced depression, there is a more interesting reason. In 2010, bourbon brands Wild Turkey and Jim Bean were increasing in popularity. Flavored whiskey introduced bourbon to a whole new market of consumers. According to Adam Rogers, IWSR's North American research director, those new bourbon drinkers remain loyal consumers to this and many have moved on to higher-end products.
Bourbon has taken a new place in liquor and dropped its' former reputation as "what my dad drinks." IWSR shows that the largest age range of bourbon consumers is 25 to 54 year-olds. Promotional tactics may have played a role as well. World-famous podcaster Joe Rogan has begun promoting his favorite whiskey brands to his substantial audience.
The effects of Joe Rogan's endorsements have helped authors, physicians, comedians, researchers, and just about anyone he finds interesting skyrocket to success. The economic consequences of these new media endorsements have proven to be the defining moment of careers and businesses showcased. Every time a favorite host of long-form media listeners/watchers mentions a product, a new customer is made. The more sincere the endorsement, the more of an effect it has. The sincerity of Rogan's promotion of whiskeys like Buffalo Trace is palpable. With this and his showcase of testing different makers' bourbons, bourbon has become a cultural standard.
Utilizing effective promotions along with a surging pride in American-made products, the growth of bourbon sales will continue to be exponential. On top of specific category growth, bourbon has become a popular drink for the lower, middle, and higher-income classes across all ethnicities. Its' appeal is universal.
Whiskey Sales Through Pandemic
When the pandemic caused government-enforced business closures and restrictions, whiskey drinkers didn't put down the bottle. Instead, they opted to supply their homes with enough for themselves and to entertain guests.
At the height of the covid restrictions, liquor stores nationwide began curbside pickup and delivery options. This change in tactics not only helped them survive the uncertainty of 2020 but also has driven sales higher than they had imagined. With this change likely to stick around and restrictions lifting across the country, liquor stores are in for a smooth ride. Whiskey sales through the pandemic saw a steady rise.
Bars and restaurants, on the other hand, took a heavy blow. As states fought restaurants over in-house capacity and whether or not they should be operating at all, the fate of liquor serving establishments hung in the balance. Many tried the curbside sales method for both food and alcohol to stay open. Unfortunately, there were many casualties. Bars and restaurants across the country have closed their doors for good.
With restrictions easing and certain states even taking solid stances on opening up, now is the time for a revival. As people ease back into society, they are going to want to blow off some steam. Bars and restaurants have long been a favorite hangout for all types. They will be back to them in droves.
Open For Business
Except for California, Connecticut, Delaware, Hawaii, and Kansas, the United States is fully reopened with covid-19 restrictions lifted. This means bars and restaurants can fill those seats with people, liquor stores can go back to full hours for sales, and bourbon can be stocked in retailers all over. As business goes back to normal, things aren't the same for bourbon. They are better.
Distilleries are producing at an all-time high. Retailers are selling record amounts in storefronts and online. Bars and restaurants have restocked and opened for business. Whiskey was able to avoid the need for economic recovery and now is poised to reach new levels of success. Bars in Texas are already reporting an increase of 83 percent in sales since reopening.
Whiskey will continue to be a successful vice and business for a long time to come and their prospects for the future only look better every day.
---
Interesting Related Article: "Drinking cocktails in space now possible, says Californian company"