Brexit must be punished, otherwise the EU will go down the drain, says Sigmar Gabriel, Germany's Economy Minister. If the UK's exit from the European Union is not handled properly, other countries may decide to follow suit, which would signal the beginning of the end of the trading bloc, he added.
In a news conference, Mr. Gabriel, who is deputy to Chancellor Angela Merkel in Germany's coalition government, said:
"Brexit is bad but it won't hurt us as much economically as some fear – it's more of a psychological problem and it's a huge problem politically."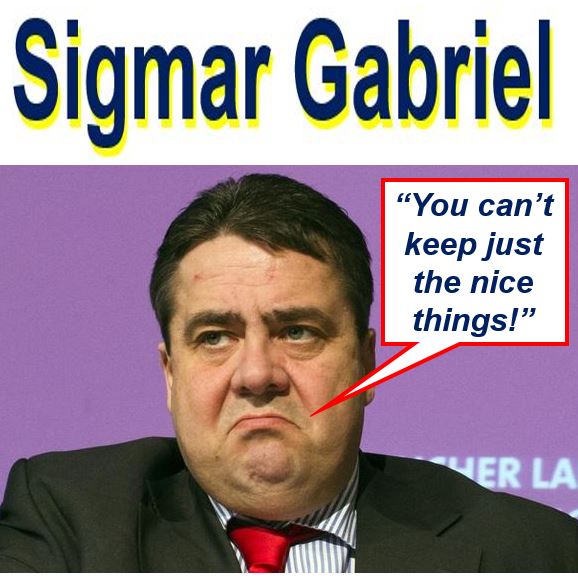 Sigmar Gabriel is Minister for Economic Affairs and Energy and 17th Vice Chancellor of Germany. He is also Chairman of the Social Democratic Party of Germany (SPD). If Brexit is not handled properly, the EU could 'go down the drain,' he warns.
Brexit turned EU into unstable region
Britons' vote to exit the European Union on 23rd June has turned the region into an 'unstable continent' as far as investors across the world are concerned, he added.
The European Union's very survival now depends on how well Brexit is organised.
---
---
Mr. Gabriel said:
"If we organise Brexit in the wrong way, then we'll be in deep trouble, so now we need to make sure that we don't allow Britain to keep the nice things, so to speak, related to Europe while taking no responsibility."
Mrs. Merkel, who has always been a strong believer in slow and firm steps, said in an interview with ARD, a joint organisation of Germany's regional public-service broadcasters, that all EU member states agree that the referendum result in the UK has a major impact.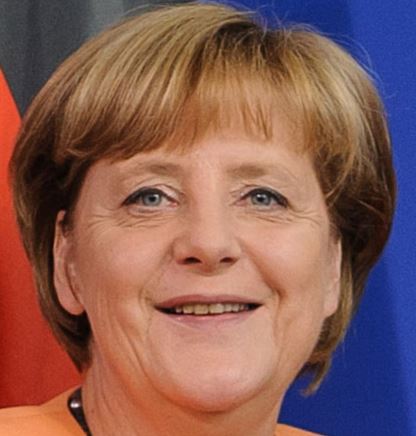 German Chancellor Angela Merkel is under intense pressure from German industry to make sure access to the United Kingdom market is not undermined. Germany's carmakers and other sectors of industry earn considerable income from exports to the UK. (Image: Wikipedia)
Mrs. Merkel said:
"We all agree in the European Union that Britain's exit, the result of the referendum, has a big impact. Rather than rushing into activities, we should perhaps first take time to think about what we, as the 27 countries, must do better."
EU member states must learn to listen to each other and avoid making rash policy decisions.
---
---
Mrs. Merkel added:
"If you do it wrong from the beginning and you don't listen – and act just for the sake of acting -then you can make many mistakes."
Several European leaders including Mrs. Merkel met last week to prepare for the 16th September EU Summit in the Slovakian capital Bratislava, aimed at getting the battered trading bloc back on its feet.
UK cannot cherry pick
Most European leaders agree that Britain cannot cherry pick, taking just the nice parts of the EU environment and ditching the ones it does not like. The UK desperately wants a free trade deal with the EU, but says sit refuses to sign up to the free movement of people.
Millions of British jobs depend on healthy trade with the European Union. Without a free-access trade agreement, the UK would suffer significant economic losses. (Image: uktradeinfo.com)

EU leaders have signaled that any trade deal between the bloc and Britain would have to include the free movement of people.
The main reason Britons voted for Brexit – Britain Exiting the EU – was because of immigration concerns. Signing up to the free movement of EU citizens would defeat the whole point of voting to leave.
UK desperately needs trade deal
More than half of the UK's exports go to the EU. If a trade deal – with free access to the market of 500 million consumers – is not reached, the effect on Britain's economy would be devastating. Thousands of companies, especially multinationals and those heavily dependent on exports, would eventually either relocate to an EU-member state or shut down. There would be a massive increase in unemployment.
In June 2016, forty-nine percent of all the UK's exports went to the European Union. Over the past eighteen months, this has ranged from 38% to 49%, according to HM Revenue & Customs.
Fifty-one percent of all the UK's imports in June came from the EU. Over the past 18 months, this has ranged from 47% to 56%.
Video – Brexit musn't be handled badly
The European Union will go down the drain if Brexit is handled badly, German Economy Minister Sigmar Gabriel said in a new conference.