BT Group plc posted better-than-expected second-quarter earnings on Thursday, which was partly driven by rapidly growing demand for fiber broadband from both customers and rival companies that sells to on a wholesale basis.
Demand is an economic term that refers to how much consumers want and are purchasing a given product or service. When fiber-broadband demand is high, it means sales are high.
The London-based multinational telecommunications services company posted revenue (on an underlying basis) of £4.4 billion ($7.04 billion), an increase of 0.2%. Its core earnings rose by 1% to £1.5 billion ($2.4 billion).
Third-quarter performance was driven up by both strong demand for its ultra-fast fiber broadband connection and a sports TV offering. Premier League audiences increased by 45%.
One in three of the company's broadband customers (2.5 million) now has the super-fast service. More than 50% of new fiber subscribers get their service from BT Retail, a trend that will probably get the regulator to intervene on pricing.
BT division Openreach, which maintains its network and grants wholesale access to rival companies such as TalkTalk and BSKyB, also did well from the expanding demand for faster online speeds.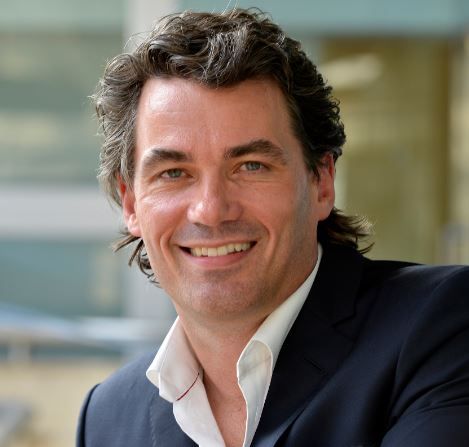 "We reduced costs and grew EBITDA. Profit before tax was up 13%," Mr. Patterson said. (Photo courtesy of BT)
BT's Consumer division saw revenue grow by 7% in the second quarter. The company raised its interim dividend by 15%, which was at the upper end of its guidance range.
BT's CEO Gavin Patterson said the company has reduced costs and increased EBITDA (earnings before interest, taxes, depreciation and amortization). He said the company will be hiring an extra 500 engineers to help better service its customers.
Mr. Patterson added:
"We have also launched a range of new cloud-based products and services aimed at the business market. We are delivering on our strategy and our outlook remains unchanged. Our confidence enables us to raise our interim dividend by 15 per cent to 3.9p."
Global Services, the company's outsourcing unit, did not do so well. Second-quarter revenue declined by 5% to £1.65 billion after losing several large UK Government contracts.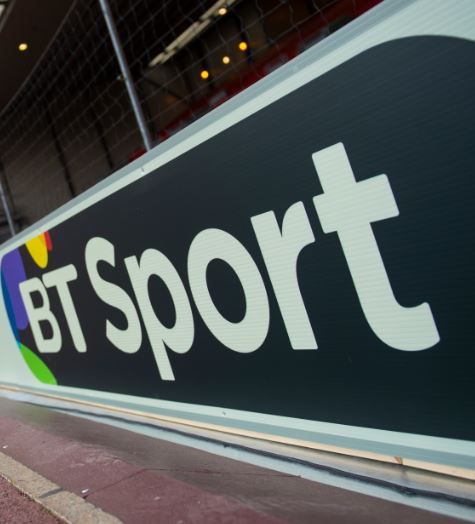 BT paid £83 million for sport rights during the second quarter. (Photo courtesy of BT)
Outlook
BT reiterated that it expects underlying revenue (excl. transit) in 2014/15 to be broadly similar to 2013/14 with growth in 2015/16.
It forecasts adjusted EBITDA of £6.2 billion – £6.3 billion in 2014/15, with continued growth in 2015/16. It expects normalized cash flow to be above £2.6 billion in 2014/15 and to grow in 2015/16.
The company will continue pushing its policy of reducing net debt and over the medium-term has a target of reaching a BBB+/Baa1 credit rating.
In both 2014/15 and 2015/16 dividends are expected to grow.
BT says it will not get drawn into a price war with rivals. However, despite its strong performance shares fell 3.5% in early trading as investors worried about the impact of a likely price war.