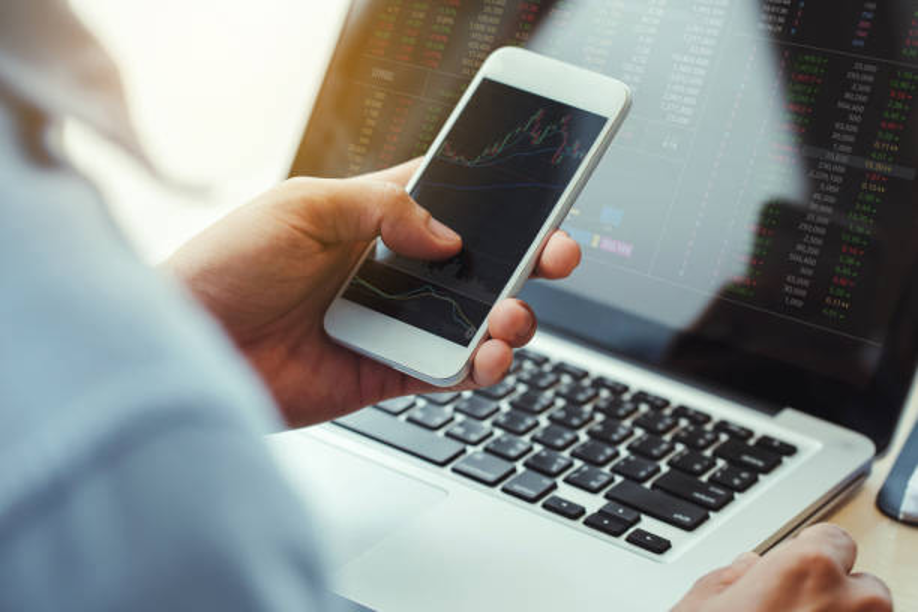 Are you tired of sifting through endless charts and indicators to make sense of the stock market? Look no further than Chartmill, a comprehensive chart analysis tool that streamlines the process of analyzing stocks, ETFs, and other securities. 
This powerful tool offers a wide range of technical indicators and chart patterns, as well as the ability to create and save custom indicators.
In this ChartMill review, we dive deep into the features and capabilities of Chartmill, as well as its ease of use, pricing, and any drawbacks to help you decide if it's the right fit for you. So, buckle up and let's take a closer look at how Chartmill can take your trading game to the next level.
Features and Functionality
One of the key features of Chartmill is its ability to display multiple charts and indicators on the same screen. This allows traders and investors to quickly compare and analyze different securities, and to identify trends and patterns that may not be immediately apparent. Chartmill also offers a wide range of technical indicators, including moving averages, RSI, MACD, and Bollinger Bands, which can be used to analyze trends and make trading decisions.
Advanced Charting 
ChartMill's charting abilities are quite robust and offer a wide range of features for traders and investors. Some of the key features include:
Customizable and exotic chart indicators: ChartMill offers a variety of built-in chart indicators, such as moving averages, RSI, and Bollinger Bands, as well as the ability to create custom indicators using flexible-text language.
Trade management overlays: ChartMill allows you to overlay trade management tools, such as stop-loss and target levels, onto charts to help you stay on top of your positions.
Flexible and highly customizable charts and watchlists: ChartMill allows you to customize the appearance of charts and watchlists to suit your personal preferences, including color schemes and chart types.
Easy flexible-text language: ChartMill's flexible-text language enables users to create their own filters and indicators to help you identify and track stocks that meet your specific criteria.
High-definition Charting: ChartMill offers high-definition charting, which helps to improve the clarity and visibility of charts and indicators.
Multi-timeframe charting: ChartMill allows you to view charts at different timeframes, such as 5-minute, 15-minute, 1-hour, and daily, to help you identify patterns and trends at different levels of granularity.
Stock Screener
ChartMill also offers a robust stock screener that allows users to combine technical and fundamental-based scans to find unique trading opportunities. The screener includes a wide range of filters, including general filters such as exchange, price, and trading volume, as well as technical indicators and proprietary metrics such as the ChartMill Value Indicator and Trend Indicator.
Ease of Use
One of the strengths of Chartmill is its ease of use. The interface is intuitive and user-friendly, and even those who are not familiar with technical analysis will be able to quickly get started with the tool. Chartmill also offers a variety of tutorials and other resources to help users learn how to use the tool more effectively.
However, it should be noted that Chartmill is a powerful tool and it can take some time to master all of its features. Some users may need to invest a bit of time and effort in order to fully understand and utilize all of the tool's capabilities.
Pricing
ChartMill offers three different subscription plans: Monthly for $29.97/month, yearly for $259.97/year and credit based plan for $10/10,000 credits. The monthly and yearly plans offer unlimited access to all of ChartMill's tools and reports. The credit-based plan allows access to run a variety of different reports, making it ideal for those who do not plan to use the platform regularly. Overall, ChartMill offers a great stock screener with a lot of valuable data and unique proprietary metrics, making it a great option for active traders and investors.
Drawbacks
One potential drawback of ChartMill is that the quote data from the stock exchanges is 15-to-20 minutes delayed, which can be irritating for intra-day traders. Additionally, the credit system can be prohibitive for heavier users of ChartMill tools. Another potential drawback is that ChartMill may not be suitable for some traders who are not familiar with technical patterns and do not have a methodology to manage triggers.
Who is Chartmill best for?
ChartMill is a platform that is best suited for swing traders and self-directed investors of all levels. It is user-friendly, making the onboarding and acclimation process very easy. ChartMill provides stocks with high probability patterns right from the start and updates with new candidates daily, which can be helpful for new traders who want to see how effective the results are. 
The platform also has in-depth Analyzer reports, which include technical entry, exit, and support/resistance information, as well as a Position Sizing tool that can help users quantify risk and reward metrics. ChartMill is a great value, offering a free plan for users to try out the platform before committing to a paid plan. However, some users may find the delayed quotes to be a drawback for intra-day traders, and the credit system could be prohibitive for heavy users of ChartMill's tools.
Final Thoughts
Overall, Chartmill is a powerful and versatile chart analysis tool that can be a valuable tool for traders and investors of all skill levels. It offers a wide range of features and capabilities, and is easy to use. The pricing is reasonable and the customer support is good. However, the lack of mobile support and the requirement of a stable internet connection are the two main drawbacks of Chartmill. But, if you are looking for a powerful chart analysis tool, Chartmill is definitely worth considering. Click here to check out ChartMill today.  

Also check out the following: Trade Ideas Review, MarketXLS Review, and TC2000 Review. 
---
Interesting Related Article: "5 key things you need to know about trading