Financial products are those instruments by which you can either make financial investments such as shares and others. Or those you can borrow money from like credit cards, loans, bonds, etc. Financial products can also be those used to save money like fixed deposits.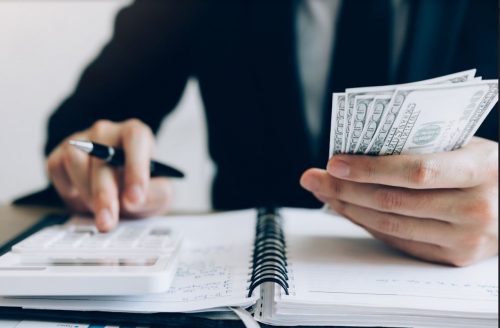 You can issue these financial products at various banks, financial institutions, stock brokerages, insurance providers, credit card agencies, and even government-sponsored entities.
On the other hand pension plans, also known as retirement plans is a type of fund in which a sum of money is added during the employment years of an employee. From the amount gained by the employee, another amount is collected over the years, to eventually support the retirement from the work of a person. But these financial products and pension plans can also be mis-sold to people.
What is Financial Mis-selling?
Financial mis-selling means misrepresenting a product or service in order to complete a sale by a company or a person successfully. There are various reasons which lead to financial mis-selling  and those are:
Selling insurance by giving false information.
Selling regular premium policy as single or flexible premium.
Selling high premium policy without realizing future money commitment.
Forging the proposal form and providing wrong information.
Selling insurance policy by promising a bonus or gold coin.
Forging the proposal form and giving inaccurate information, etc.
Pensions can also be mis-sold. Yes, mis-sold pensions are not less than any scheme in which a person is persuaded to invest, in which the concerned part takes your money out of safe investments, and then they put your money into a risky or unregulated alternative. They are sold by promising the person incredible returns and a comfortable retirement too.
What Are Claims Management Companies?
To save you from such frauds or to reclaim your money, various claim management companies have become the voice of the people to whom financial products have been mis-sold. They are authorized by the Financial Conduct Authority (FCA) in terms of regulated claims management activities. Money & Me is one of the top-rated claim management companies.
How Do They Work?
They are reliable and trustworthy organizations that work on some strict basics. They first check for compensation, which is made to accurately reflect any loss incurred or not. They employ friendly and highly competent staff that works timely without letting you down.
If you want to free yourself from such mis-sells you just need to contact them, then they will tell you their terms of engagement, you will need to sign for agreement on said terms, and afterwards, their staff will investigate your case and finally, they make a compensation claim for you and help redeem said the claim.
Why Should You Choose A Claims Management Company?
All of their staff members have a financial service background and comprehensively prepare a complaint on your behalf. They are friendly and will do their work on time effectively and efficiently.
They work keeping in mind strict legal guidelines and exacting service standards. For years their process has been proven and refined to accomplish financial justice.
Your financial interest and their economic interest are completely aligned. So if any financial service company has fooled you and they have mis-sold you their product. Then worry not, go to them, and they will help you get your compensation back.
---
Interesting Related Article: "Ways You Can Boost Your Retirement Savings"