As gasoline prices rise during the yearly spring transition to summer, consumer optimism falls in the US regarding the economy to its lowest level so far in 2014.
According to the latest monthly NACS (National Association of Convenience Stores) Consumer Fuels survey, 41% of consumers are currently optimistic about the economy compared to 44% during the previous month. The survey examines the impact of gas prices on consumer sentiment.
Consumer optimism fell as a result of a 14-cent-per-gallon rise in gas prices and lingering poor weather across most of the country.
Most people say gas prices affect how they feel
Eighty-six percent of consumers say gas prices affect how they feel about the economy. Seventy-nine percent of respondents noticed that there was a gas price hike during the last 30 days, the highest percentage since March 2013.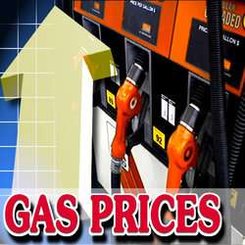 Sixty-six percent believe there will be at least one more gas price hike over the next thirty days, the highest percentage since January 2013.
NACS Vice President of Government Relations John Eichberger, said:
"Higher gas prices usually mean tighter margins for fuel retailers as they compete for price-sensitive customers. Combine that with reduced in-store sales that most retailers have faced because of bad weather and the first few months of the year have been rough for both consumers and retailers."
How people perceive the current state of the economy varies according to age. Fifty-one percent of respondents aged from 18 to 34 felt positive about the economy, compared to just 34% among people aged 50+ years.
Consumers see their purchasing power at the pump decreasing. Miles-per-dollar (self-reporting) declined 5.7% in May to 6.32 miles-per-dollar, or 15 cents per mile, the lowest point this year.
Some positive signs
As the summer-drive season looms, there are also some positive signs. Over the past ten days gas prices have trended downward, and warm temperatures are finally starting to spread across the country after an abnormally severe winter.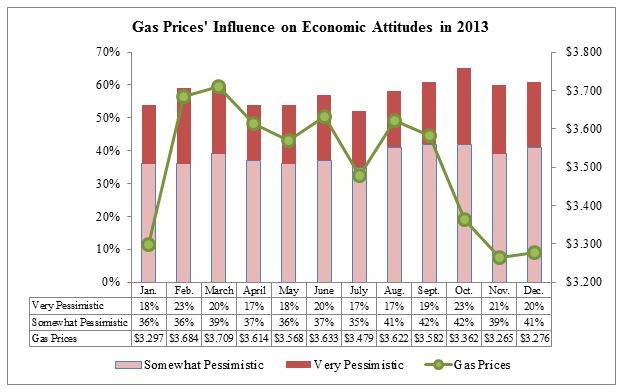 (Source: NACS)
Gasoline is not just a commodity – it is also a key indicator for consumer sentiment regarding the economy, and has implications for the overall economy. How consumers feel about the economy is strongly influenced by gas prices.
The NACS writes "With 40 million motorists filling up on a given day – and seeing price reminders as they drive past stations – no other commodity is more closely watched than gas prices."
To what extent do gas prices influence consumer sentiment? This is a question NACS started measuring in 2013.
According to the NACS surveys, there was a direct link in 9 of the 11 months measured in 2013 between consumer sentiment and gas prices. Although consumer optimism/pessimism is directly linked to gas prices, the actual price is less relevant than whether prices are falling or rising. Even a very small difference in price in a given month can affect consumer sentiment.