The real estate industry offers a range of ways of making money. One of the most popular of these is being a real estate agent. According to Real Estate Exam Ninja, which explains how you can get a Florida real estate license, in most of the US you will be breaking the law if you practice without a real estate license. So, how much will it all cost you?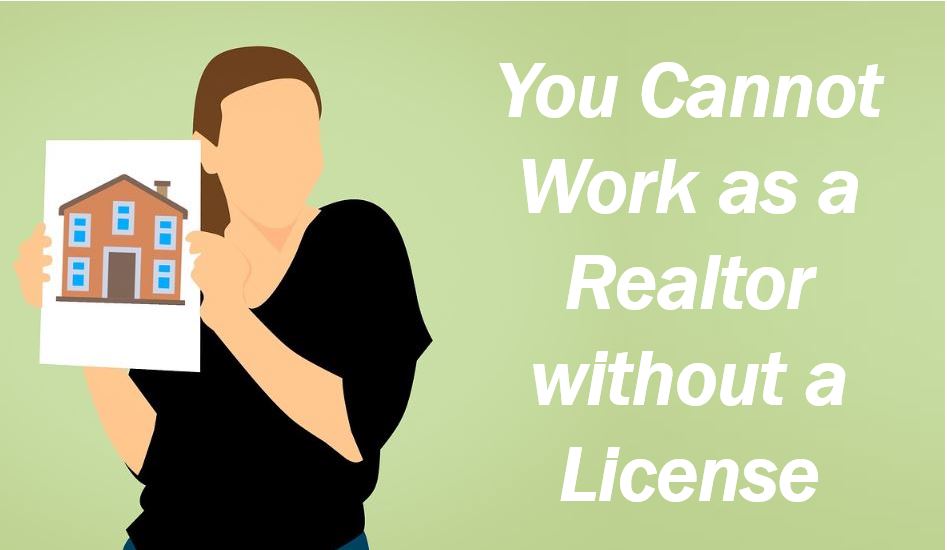 It can cost between $500 and $1200 to get the license, which includes background checks, pre-licensing education, exam fees, and licensing fees. If you want to find out how to get a real estate license in Michigan, California, Texas, Florida, Arizona, Nevada, etc., you will need to contact each local authority directly.
Let's take a detailed look at the general process of obtaining a real estate license.
Understanding Eligibility Requirements and Licensing Costs
The first step to obtaining a real estate license is to understand the eligibility requirements and the costs involved. These requirements and costs usually vary between states. You may need to check with your state's real estate commission to find out the specific requirements.
Generally, you must be a U.S. citizen of at least 18 or 21 years old to become an agent. Some states may also require fingerprinting and background checks. Also, you'll have to complete a specified amount of pre-licensing coursework.
Then, you must pass a licensing exam before you can submit a license application. Requisite costs usually cover pre-licensing training, exam registration, and license application.
What if you're already a practicing agent but want to obtain a license in a different state?
Then, you'll need to review reciprocity laws to see if you need to re-apply for a license. Some states have an agreement to accept an agent's license without the agent having to retake the exam or re-apply for a license. This agreement between the two states is known as reciprocity.
Taking a Pre-Licensing Course
To get a real estate license, you will need to undergo a pre-licensing education. The mode of learning and duration of the course will depend mainly on the school you attend. Some pre-licensing schools meet for a certain number of classes for several weeks.
Others give you the freedom to move through the course at your convenience. Evaluate your options and choose the one that best suits your lifestyle and schedule. The cost of pre-licensing education varies between schools and states.
However, you can expect to invest between $200 and $1000 for your coursework.
Taking the Licensing Exam
Once you've completed your pre-licensing course, you'll need to take the licensing exam. Your instructor will advise you on how to register, pay for, and schedule for the exams. You can also find the information from your state real estate commission's website.
Licensing exams usually are computerized and comprise two sections:
National real estate practices
Your state's real estate rules
Each part is scored separately. You must get a passing grade on both parts to pass. Failing any or all of the sections means you'll have to retake the exam.
Every state has its specific way of handling exam retakes. The number of times you may retake the licensing exam, the waiting period between exams, as well as the deadline for completing your retakes,  varies from state to state.
You can expect to pay at least $325 for the licensing exam. Also worthy of note is that the tests are in the multiple-choice format.
Filing A Real Estate License Application
If you do pass your licensing exam, you must apply for a real estate license with your state's real estate commission. The application must include any required documents and requisite fees.
You can expect to pay between $50 and $250 for a license application. You may also be required to undertake a background check. This costs typically between $40 and $80.
Some states require that you have Errors and Omissions (E&O) insurance before filing for a license. As a real estate agent, you may experience lawsuits and financial losses as a result of your real estate work. E&O insurance protects you from such eventualities.
Check with your state's real estate commission to see if E&O insurance is a requirement before you submit your application. After submitting your application, your license will typically take one week to two months to process.
If your application is accepted, you'll receive your real estate license certificate in your mail. It will then be possible to search your name under your state website's "Licensees" section.
It's worth noting that it is illegal to practice as a real estate agent before you receive your license. Don't handle any real estate work until you have the real estate license certificate in your hand.
Joining a Real Estate Brokerage
Real estate agents are usually required to work under a supervising real estate broker. The broker must be licensed by the state. It is their responsibility to ensure that you adhere to the prescribed ethical and legal standards.
When it comes to payment, you'll generally receive a percentage of commissions the brokerage collects from your real estate dealings. There are several things you may need to pay for, depending on the agreement between you and your brokerage.
These may include:
Desk fees
Business cards
Tech fees, such as for your website
Marketing materials
Additionally, you'll have some one-off and recurring expenses. These may include:
Annual license renewal
Lockbox fees
Continuing education
Multiple-listing-services membership
Joining a real estate brokerage can cost you anywhere from $25 to over $500. There are some things to consider to ensure you choose the right brokerage. These include:
            Brokerage type
The type and amount of work you handle, the kind of mentorship you get, and your general work environment will depend on the type of brokerage choose. There are three major types of brokerages:
National franchises – These types of brokerages offer a variety of helpful resources for new agents, including structured training and instant name recognition.
Boutique-style brokerages – These are typically small-time or local brokerages. They may offer individualized training and more significant opportunities for growth and advancement.
Virtual brokerages – These types of real estate brokerages are entirely online. They are popular for their high commission splits, low desk fees, and advanced technology.
Commission structure
Before you agree to work with a brokerage, it is vital to understand their commission structure. There are three major commission structures:
Traditional split plans – In this type of structure, you pocket 50% of the commission. Your brokerage keeps the other half. Traditional split plans come with low or zero desk fees.
High–split plans – You're entitled to a higher percentage of the commission. This can be at least 70%. However, you may have to pay high monthly desk fees.
Hybrid plans – A hybrid structure has the attributes of both traditional and high-split plans. You might get a 70% split at the start of the year, which may be increased to 100% if you meet some prescribed monetary goals.
Keep in mind that some franchises may charge "franchise fees" of between 5% and 8%. Ask your prospective brokerage whether they'll take any additional fees out of your commission.
Final Thoughts
A real estate license, issued by a state government, allows an individual to represent sellers and buyers in a property transaction legally. To obtain a real estate license, you must meet your state's eligibility requirements. Then you must undergo approved pre-license education, pass your pre-license exam, and file application with your state real estate commission for approval. The entire process can cost you at least $500.
_______________________________________________________________
Interesting related article: "How to boost your modern real estate business."