DuPont informed that at about 4am Central Time on Saturday, its La Porte Plant in suburban Houston, Texas, experienced a release of methyl mercaptan which led to the deaths of four employees and the hospitalization of a fifth worker.
The fifth worker is being held in hospital under observation. The company released no further details.
Methyl mercaptan (Methanethiol CH3SH or CH4SH) is commonly used to odorize natural gas so that humans can smell it, for safety purposes. The chemical is used by DuPont to make fungicides and insecticides. It is liquid when contained, but turns into a gas when released and mixed with oxygen.
DuPont spokesman Aaron Woods said that Harris County's Medical Examiner had pronounced the four employees dead at the scene. He did not explain how the company learned of the leak. At the request of the bereaved families, Woods added that their names, genders and ages have not been released.
DuPont said the release was contained by 6am. According to its ongoing investigation, workers had been responding to a leaking valve.
The company assured local residents that the leak poses no danger to the community.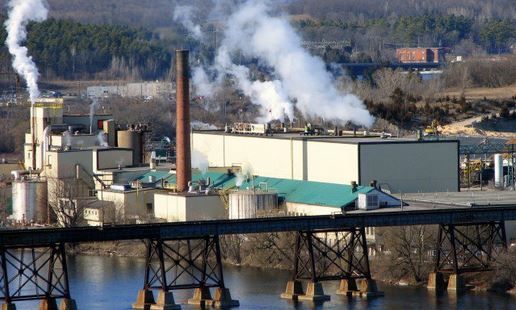 There are no details yet on what caused the La Porte Plant leak.
La Porte Plant Manager, Randall Clements, said:
"It is with the deepest regret that I tell you that the county medical examiner has confirmed this afternoon that this morning's incident at the DuPont La Porte site has resulted in four employee fatalities. A fifth employee has been hospitalized and is being held for observation."
"There are no words to fully express the loss we feel or the concern and sympathy we extend to the families of the employees and their co-workers. We are in close touch with them and we are providing them every measure of support and assistance at this time."
DuPont says it is cooperating with federal, state and local authorities as they carry out a comprehensive investigation into the incident.
The Wilmington-based chemical giant said it is conducting its own top-to-bottom review of the incident and "we will share what we learn with the relevant authorities."
Mr. Woods added:
"Our focus at the moment is solely on the employees and the family members that are impacted and the individual that is in the hospital. But as we move past that we will begin a full investigation to understand what went wrong and what we need to do to prevent this from ever happening again."
Chemical Safety Board sending a team
The federal agency that investigates chemical accidents – the US Chemical Safety Board – said it was sending a 7-person team to find out what happened.
According to the Chemical Safety Board, it had previously investigated four accidents at DuPont facilities. A phosgene release in 2010 at the DuPont Plant in Belle West Virginia killed one worker. Also in 2010, another accident at its facility outside Buffalo, NY, fatally injured another employee.