Boeing announced that Dubai-based airline Emirates has ordered 40 Boeing 787-10 Dreamliners in a deal worth approximately $15bn (£11.3 billion) at list prices.
The announcement was made at the Dubai Airshow.
Emirates chairman Sheikh Ahmed bin Saeed al-Maktoum said the company decided to choose Boeing's aircraft over the Airbus A350.
According to the BBC, the Dubai airline's chairman was expected to announce a big order for the Airbus A380 superjumbo – Emirates and Boeing rival Airbus were reportedly in intense final negotiations to have an announcement ready for this week's show.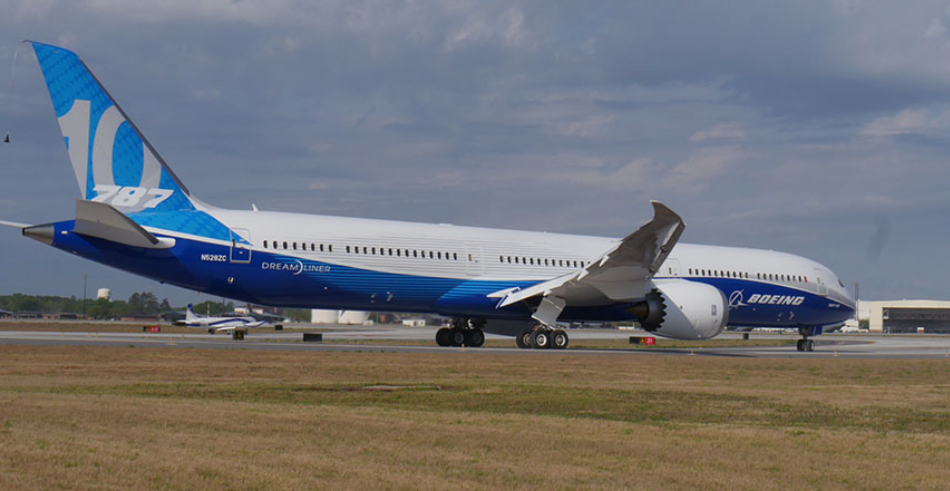 The Boeing 787-10 is the largest member of the Boeing 787 Dreamliner family – it is 5.5 meters (18 ft) longer than the 787-9 aircraft sharing more than 95% commonality with its smaller sibling.
Deliveries of the Boeing aircraft are set to start in 2022. The deal will increase Emirates' total wide-body commitment with Boeing to 204 units, according to a statement.
According to a statement by Boeing, the US company has delivered over 600 787s since deliveries started six years ago.
---
Sheik Ahmed bin Saeed Al Maktoum, chairman and chief executive of Emirates Airline and Group, said:
"Emirates' orders today will be delivered from 2022, taking the airline well into the 2030s. Some of these will be replacements so that we maintain a young and efficient fleet, and others will power our future network growth.
"We see the 787 as a great complement to our 777 and A380 fleet, providing us with more flexibility to serve a range of destinations as we develop our global route network.
"It has always been Emirates' strategy to invest in the most advanced and efficient aircraft, and today's orders reflect that. Today's announcement also speaks to our confidence in the future of aviation in the UAE and the region."
Boeing Commercial Airplanes President & CEO Kevin McAllister, commented:
"We are excited that Emirates has selected the Boeing 787-10 Dreamliner to power its fleet expansion and future growth. This is an airplane that will set a new benchmark for operating economics in the commercial aviation industry when it enters service next year."
The deal is set to support more than 75,000 direct and indirect jobs in U.S. aerospace manufacturing, according to the U.S. Department of Commerce formula.