Calgary-based energy delivery company Enbridge Inc. says its recently reversed Line 9 pipeline between Montreal and Ontario will hopefully come into service by the end of June 2015, now that some of the NEB's (National Energy Board's) environmental concerns have been addressed.
Within the next few days, Enbridge plans to ask the NEB for permission to open the pipeline, according to company spokesman Graham White.
In October 2014, Enbridge announced that the Line 9 pipeline had been postponed by "a few months" following the NEB's request for assurances that the waterways along its route would not be at risk.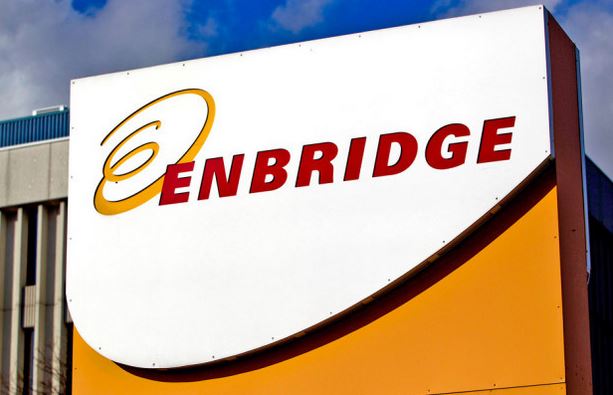 Enbridge Inc. is the largest natural gas distributor in Canada.
The original plan had been for Line 9 to start transporting western crude in November.
In a letter to Enbridge last year, the NEB had said it was "not persuaded that Enbridge meets the requirements of Condition 16 of the Order and therefore, the Board does not approve Endbridge's submissions." (Condition 16 relates to where the valves should be regarding the water crossings)
Condition 16 problem resolved
Enbridge said in a statement on Friday, Feb 6, 2015:
"The NEB on Friday approved Enbridge's submissions on Condition 16, which deals with valve placement, and Condition 18, relating to watercourse crossing management plans, commenting that Enbridge 'has adequately demonstrated that its methodology for the number and placement of valves is currently appropriate.'"
Enbridge said it was pleased with the NEB's decision to accept its explanation on valve placement at water crossings, and added "We fully support this directive as an effective measure to ensure continued safe performance of this pipeline."
The project was approved by the NEB in March 2014, but it was subject to several conditions.
Enbridge Inc. is a Canadian energy delivery company that focuses on the transport and distribution of crude oil, natural gas and other liquids. It is Canada's largest natural gas distributor and one of North America's major oil pipeline transport operators. The company employs more than 11,000 workers, most of them in North America.