Encana Corp. announced on Tuesday it would spend between $2.7 billion and $2.9 billion next year, most of it on four high-margin shale fields – the Montney, Permian, Eagle Ford, and Duvernay.
This is a significant increase on its November prediction of between $2.5 billion and $2.6 billion.
The Calgary-based company, which produces, transports and markets oil, natural gas and natural gas liquids says it expects to generate about 75% of next year's cash from liquids and oil production.
It forecasts total liquids production growth of about 70% in 2014, compared to 140,000 and 160,000 barrels per day (bbls/d) in 2014, and predicts overall production will reach between 405,000 and 440,000 barrels of oil equivalent per day (boe/d).
Cash flow for 2015 is expected to come in at between $2.5 billion and $2.7 billion, due to higher margin production and cost efficiencies, which will be partly offset by likely lower commodity prices.
Encana President and CEO, Doug Suttles, said:
"Following the launch of our new strategy, we took aggressive action and transformed our portfolio, significantly reduced our cost base and built a culture that drives efficiencies throughout our business. We enter 2015 focused on our long-term strategy, increasing liquids production, capturing new efficiencies throughout the business and protecting our balance sheet."
"We're well positioned as the steps we've taken have given us the resilient portfolio, organizational agility and operational expertise needed to thrive throughout the commodity price cycle. Built into our 2015 plan is the flexibility to respond to the challenges and act on potential opportunities presented in this volatile price environment."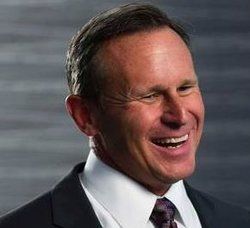 Mr. Suttles said "We plan to continue to execute our strategy and capitalize on the portfolio we have built by investing in our highest margin plays and highest impact projects."
Encana's capital program for 2015 assumes WTI will average $70 per barrel and NEMEX natural gas $4 MMBtu. The completion of the divestiture of most of its Clearwater assets plus some other anticipated transactions should bring in about $800 million in Q1 2015, the company added.
WTI is currently trading at $54.14, which is more than 22% below Encana's forecast average price for 2015.
Reference: Encana's complete 2015 corporate guidance (PDF).