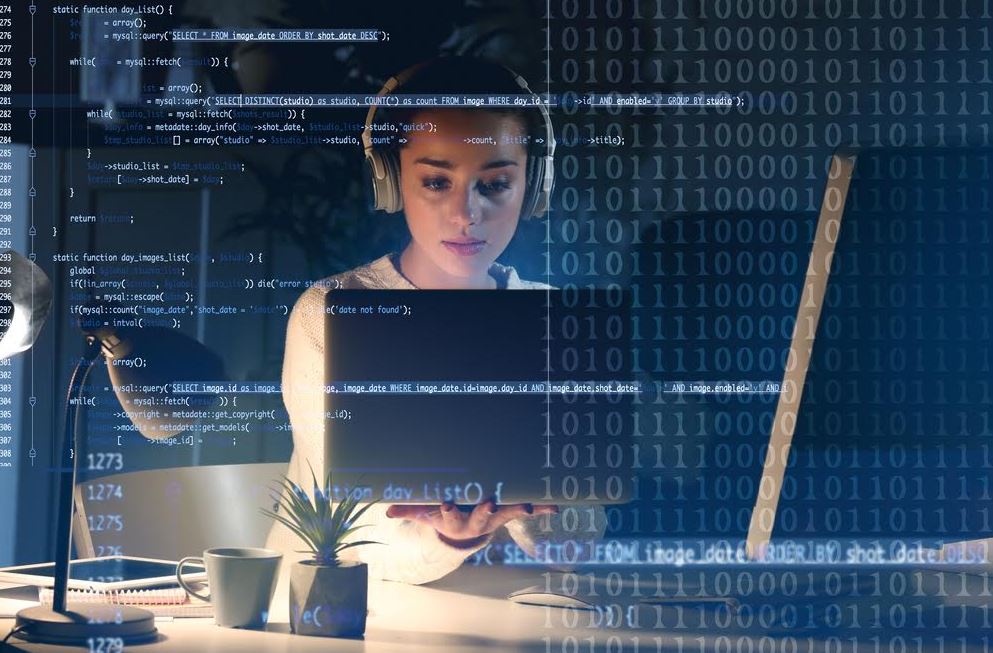 Technology has drastically changed over the last decade and is changing continuously. Enterprise IT solutions have become an important and vital part of the modern enterprise infrastructure. It is the most efficient way to optimize as well as control all of the operations and processes of the business.
Enterprise Software Development assists in simplifying the work of the employees alongside automation and speeding up the communication inside the enterprises.
Enterprise application development allows the business to streamline the workflows, and increase their efficiency, and simultaneously reduce costs, increasing efficiency and generating actionable insights.
So, here we bring information about how enterprise software development is changing?
More Developers will work outside of central IT organizations as companies continue to develop deploying software a critical part of their business model. The increased use of low – coding tools that make business users develop apps and product, centralized teams.
Enterprise development teams will consolidate their cloud platform choices as Kubernetes adoption. AD&D leaders will select one of the main five cloud service providers – Google, Amazon, IBM, VMware, Microsoft.
Enterprise development trends that will affect the industry:
The ERP software industry will be the main focus of machine learning as well as artificial intelligence developers. Most of the industry leaders are exploring ways to use these technologies for the ERP systems. At present, these enterprises own a large amount of data. The power of predictive analysis, with machine learning, can assist enterprises to get to know the data at a very fast pace. Because of machine learning, data can easily be sorted to identify the issues before any red flag is raised. AI can help in the identification of inabilities and assist executives in making root cause analysis.
Every day, people are getting used to reciting commands to Alexa, Ok Google, Siri, etc. Stats show that almost half of the search will be done through voice command by 2021. Voice commands are not limited to closed spaces, they can easily be used in enterprises too.
Using voice assistants for enterprises can for sure increase the productivity of employees by easily doing tasks like schedule meetings, reminders, making phone calls, tracking to-dos, sending email, etc. It can also help in customer interactions by having a natural conversation with customers. It can be really helpful to communicate with offshore clients where language becomes a barrier sometimes. Chatbots can translate the language in real-time and remove the communication gap.
By the end of 2020, there will be an increment in the number of transactions of various cloud based ERP systems, due to operational features offered by the cloud. It is believed that the cloud-based ERP market will increase exponentially. Most businesses are moving or have moved to cloud-based services.
Reasons behind the migration of various Enterprise applications to cloud-based systems are:
There is a single example of the software used to serve a different customer base. So, all the users, applications, share a common infrastructure that is centrally maintained.
The SaaS apps help in choosing the model according to the business needs and upscale and downscale it when requirements of business change.
Cloud-host ERP is for sure cheaper than any on-premise solution. SaaS is subscription-based and doesn't have any up-front license fee.
Software-Defined Wide-Area Networking or SD-WAN
Many multinational enterprises generally come through the challenge of deployment of branch office wide-area networking through thousands of locations and maintain exceptional user experience while keeping security in mind. The wide-spread acceptance of SD-WAN offers amazing bandwidth, alongside increased network speed as well as end-to-end encryption. It takes leverage of multiple public and private networks and makes the entire network secure, faster, and reduces latency among public cloud providers and private data hubs.
As per the recent studies, most enterprise applications implemented by the service provider will be included in AI capabilities. The use of intelligent apps will be largely observed in different industries. Virtual assistants with IoT and other apps will have some AI elements with Augmented reality in it. Also, in the coming future customers will demand a more mixed reality experience.
---
Interesting Related Article: "Top 4 Types of Enterprise Software Solutions"