The company that runs Disneyland Paris, Euro Disney S.C.A., saw its share price sink by 15% in early trading on Monday after announcing a €1 billion refinancing plan following a worrying decline in visitor numbers, income and growing losses.
Parent firm, The Walt Disney Company is to inject over €400 million in its European operation, while approximately €600 million in debt will be converted into Walt Disney Co. shares and possibly those of other stockholders.
The news, which the company thought would ease investor concern, had the opposite effect, hence the fall in share price.
Euro Disney said the new financing plan would mean it could invest more in the business, which hopefully will result in higher visitor numbers.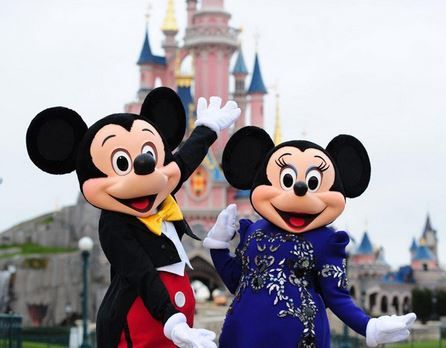 Since Disneyland Paris opened 22 years ago, over 275 million people have visited the resort.
Euro Disney's poor financial performance
According to Euro Disney, its debt burden plus challenging economic conditions in the Eurozone have undermined the company's financial performance. Due to these factors, the company says its ability to make investments in Disneyland Paris have been constrained.
Disneyland Paris reported a fall in attendances of between 700,000 and 800,000 to slightly more than 14 million in 2013.
Revenue for the year ending September 30, 2014, declined by 3% to €1.27 billion, while EBITDA (earnings before interest, tax, depreciation and amortization) fell to €110 – €120 million, and net loss increased to €100 – €120 compared to €78 million in the previous year.
The company says the refinancing package will help improve Euro Disney's cash position by about €200 million, reduce its indebtedness from €1.748 billion to €998 million (thus lowering its net leverage ratio from 15x to 6x), and improve its liquidity through the deferral of amortization of loans and interest savings.
The new shares can be bought by existing shareholders. Euro Disney's largest shareholders are The Walt Disney Company (40%) and Saudi Prince al-Waleed bin Talal (10%). There is no news on whether Prince al-Waleed will take up the offer.
Video – Euro Disney refinancing package explained
In this Disneyland Paris video, Mark Stead, SVP & CFO, Euro Disney S.A.S., explains the recapitalization operation.