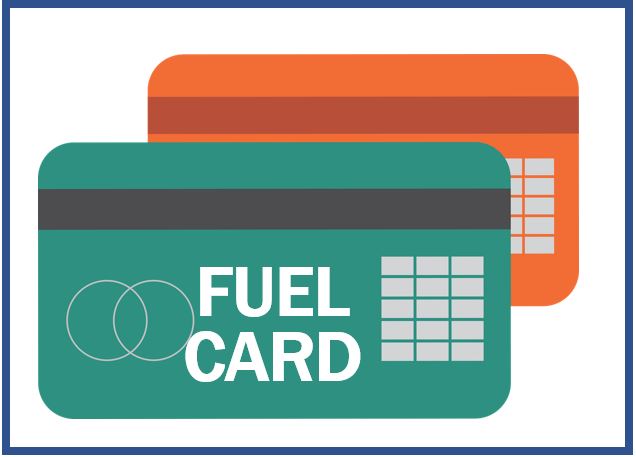 A fuel card plays a significant role in your fleet. It can help you to get rebates on fuel purchases. They assist you to have better control over fuel consumption and saving money. But to maximize your profits and increase your return on your investment, you should have a perfect fuel card for your fleet. 
You can find different vendors offering fuel cards but are they all the same? No, every vendor provides their unique solution with different functionality. 
Before choosing any of them, you have to confirm if it matches your organization's needs. In this article, we will discuss various factors that you should consider before choosing any fuel card. 
Fuel Card
A fuel card is similar to a credit card. But the only difference is that it is used to pay for your fuel expenses. It can help you to have better control over your fuel expenses and limit your consumption to increase your profit. 
There are countless benefits of a fuel card:
Fuel rebates

Additional discounts 

Fraud protection

Better control over fuel consumption

Streamline administrative operation

Detailed reporting
Things To Consider Before Getting Any Fuel Card
Fuel cards provide different types of pricing- pump and fixed price. 
The pump price fuel card offers you discounts and loyalty rewards on your fuel purchases. But you will have to pay for fuel purchases according to the pump price. 
On the other hand, the fixed-price fuel cards fix the fuel cost and are not affected by the changing price. 
Fixed-price fuel cards are profitable and better than pump prices. Why? Because, even if the fuel prices increase, you can still buy the fuel at the same price. 
There are two types of fuel cards branded and non-branded. If your business operates in a local region then non-branded fuel cards are best for you. 
On the other hand, branded fuel cards are affiliated with a particular fuel networking station. They are best if you operate nationwide. 
One of the most significant benefits of fuel cards is fuel rebates. Companies offer different discounts at fuel stations. Some only save you a few cents, while others can help you to save a considerable amount of money.
Before choosing any fuel card, you should look for a fuel discount. Also, don't get swayed by the high rebates. They are generally volume-based, and you can only reap benefits if you operate nationwide. Secondly, fuel cards with less coverage and rely on offer good discounts. So you should also consider this factor before choosing any vendor. 
Additionally, some fuel cards offer discounts on in-store purchases, car wash, and maintenance services. 
One of the most important things you should consider before getting any fuel card is its coverage. You should remember that your fuel card will only be accepted at certain fueling stations. 
So it is significant to ensure that they are widely accepted by different fueling networks so that you can complete your journey without struggling to find the particular fueling station to get a refill. 
You should also look for other benefits while choosing any fuel card program. Several fuel cards have additional benefits, such as cashback, loyalty rewards, or points. 
You can use loyalty rewards to get additional discounts at gas stations or even networking restaurants. You can also get free items or gift cards. 
You need to choose a fuel card that offers an integrated mobile application and portal to ease access to both fleet managers and drivers. 
The drivers can use the mobile application to find the nearest fueling station, compare prices, receive alerts, etc. Similarly, the fleet manager can view the significant fuel analysts, receive alerts, set limits, generate reports, etc. 
An ideal fuel card should offer fuel data, such as a price on fueling location, driver ID, and odometer readings at every purchase so that you can have a better overview of the fuel spending and identify any fraudulent activity. 
While choosing a fuel card, you should also consider the security features of the fuel card. Some cards require driver IDs and odometer readings to carry out transactions. Others can send you a real-time alert whenever your driver purchases with significant data. You can also set limits over the purchases so that no drivers can spend excess on fuel than what is required.
Security features can help you to have a comprehensive picture of your driver's fuel consumption. You can also identify any fraud or misuse of the card and control the overspending. 
You should also look for unforeseen expenses before choosing a fuel card to get a fair and transparent deal. 
Before choosing any fuel card look for these to avoid additional charges:
High credit risk fees

High late fees

Payment processing fees

Out-of-network fees

Per gallon fees

Transaction fees

Customer Service 
Another significant yet often overlooked feature you should look for in a fuel card is customer service. 
You should choose a company that offers better customer service and can help you to troubleshoot your issues anytime. 
A fuel card with a free integration with a GPS tracker is the best option out there. Every time a driver makes a purchase the fleet owners and managers can receive fueling, driver, and vehicle location with the amount of fuel purchased. It can help them to identify any fraud, misuse, or overspending. 
Final Words
A fuel card offers numerous benefits to your organization. But to be able to avail of it and certify your investment, you have to do research. You should identify your need and confirm it with what the vendor is offering. It would help you to choose the best one for your organization. Additionally, you should look for service or hidden charges on any program to avoid overspending.
---
Interesting Related Article: "How to Save on Fuel as Prices Soar"