Facebook is the world's leading social networking website, with over 1.28 billion active monthly users (as of March 2014). It is based in Menlo Park, California, USA. At the end of this article you can read the Facebook news updates by Market Business News.
The website was created on February 4, 2004, by five Harvard University students: Mark Zuckerberg, Eduardo Saverin, Dustin Moskovitz, Chris Hughes, and Andrew McCollum.
Facebook was initially exclusive to Harvard students – within only a month of its launch half of the undergraduates at Harvard had profiles on the site. The service soon became available to students at Columbia, Stanford, and Yale. It later became available to everyone.
By 2009 Facebook was the most used social networking service in the world, according to a study by Compete.com.
On February 1, 2012, Facebook filed for an initial public offering. The company went public on NASDAQ on May 17, 2012 (under the ticker symbol 'FB') at a share price of $38, which valued the company at $104 billion – the largest valuation of a newly publicly listed company in history. 
According to the company's Facebook page, its "mission is to give people the power to share and make the world more open and connected."
The website (available in over 70 languages) allows its users to create their own personal profiles (which they can customize), add other users as friends, receive notifications of other user activity, exchange messages, and share content.
Facebook currently generates most of its revenue from advertising. The company is exempt from paying US taxes for all users in Europe, Asia, Australia, Africa and South America, because of its Irish subsidiary "Facebook Ireland Limited".
Overview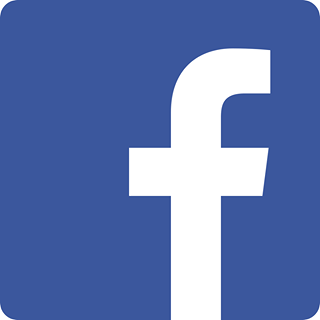 Chairman and CEO: Mark Zuckerberg
COO: Sheryl Sandberg
Industry: Internet, Social Networking
Type: Public
Listed on NASDAQ
NASDAQ stock symbol: FB
S&P 500 Component
Founded: February 4, 2004
Founders: Mark Zuckerberg, Eduardo Saverin, Dustin Moskovitz, Chris Hughes, Andrew McCollum.
Revenue: $7.82 billion USD (2013)
Net income: $1.50 billion USD (2013)
Diluted earnings per share: $0.60 USD (2013)
Company head office: 1601 Willow Rd, Menlo Park, CA 94025, USA
Employees: 6,818 (2014)
Website: http://www.facebook.com
Contact number: (650) 543-4800
Investor website: http://investor.fb.com/
Investor relations contact form
Subsidiaries: Facebook Ireland Limited, Instagram, WhatsApp, Oculus VR
---
Operating data (in $ millions)

2013

2012

Revenue
$7,872
$5,089
Cost of revenue
$1,875
$1,364
Research and development
$1,415
$1,399
Marketing and sales
$997
$896
General and administrative
$781
$892
Total costs and expenses
$5,068
$4,551
Income from operations
$2,804
$538
Income and other expense, net
$(50)
$(44)
Income before provision for income taxes
$2,754
$494
Provision for income taxes
$1,254
$441
Net income
$1,500
$53
Balance sheet data (in $ millions)
Total assets
$17,895
$15,103
Total liabilities
$2,425
$3,348
Total stockholders' equity
$15,470
$11,755
Common share data (in $)
Basic earnings per share
$0.62
$0.02
Diluted earnings per share
$0.60
$0.01
Cash flow data (in $ millions)
Cash provided by operating activities
$4,222
$1,612
Cash used in investing activities
$(2,624)
$(7,024)
Cash (used in) provided by financing activities
$(667)
$6,283
Cash and cash equivalents at end of year
$3,323
$2,384
Source: "Facebook Annual Report 2013"
---
News
August 8, 2014: 25,000 people outside the US and Canada have signed up to a privacy lawsuit against Facebook. Austrian lawyer, Max Schrems, says the way the company tracks members' activity within and outside its website is illegal, according to European Law. He also alleges that the social networking giant collaborated with PRISM, a clandestine mass electronic surveillance data mining scheme. He is trying to claim €500 ($667) for each backer.
July 24, 2014: A surge in mobile device advertising pushed up Facebook's Q2 2014 revenue by 67% to $2.68 billion, while profit soared to $791 million, compared to last year's $333 million. Two years ago, the social networking giant earned virtually nothing from mobile device ads; today they represent 62% of income.
July 6, 2014: the social media giant's emotion contagion experiment, which was done on nearly 700,000 users who were used as guinea pigs without their consent, has prompted an investigation by the US Federal Trade Commission. The privacy pressure group, Electronic Privacy Information (EPIC) filed a complaint with the FTC demanding an investigation.
July 3, 2014: Facebook has agreed to acquire LiveRail, a start-up company that allows marketers to better target their ads on web and mobile videos. According to experts, the online video advertising market will grow significantly over the next few years.
June 10 2014: The current president of PayPal, David Marcus, has announced he is leaving on June 27th to join Facebook. He will be in charge of Facebook's messaging products. He will report directly to Mark Zuckerberg and vice-president for growth and analytics Javier Olivan. He will not oversee WhatsApp.
April 24 2014: Facebook revenue increased 72% to $2.5 billion in Q1 2014. The company reported a significant increase in mobile ads, which now make up 59% of Facebook's advertising revenue.
---