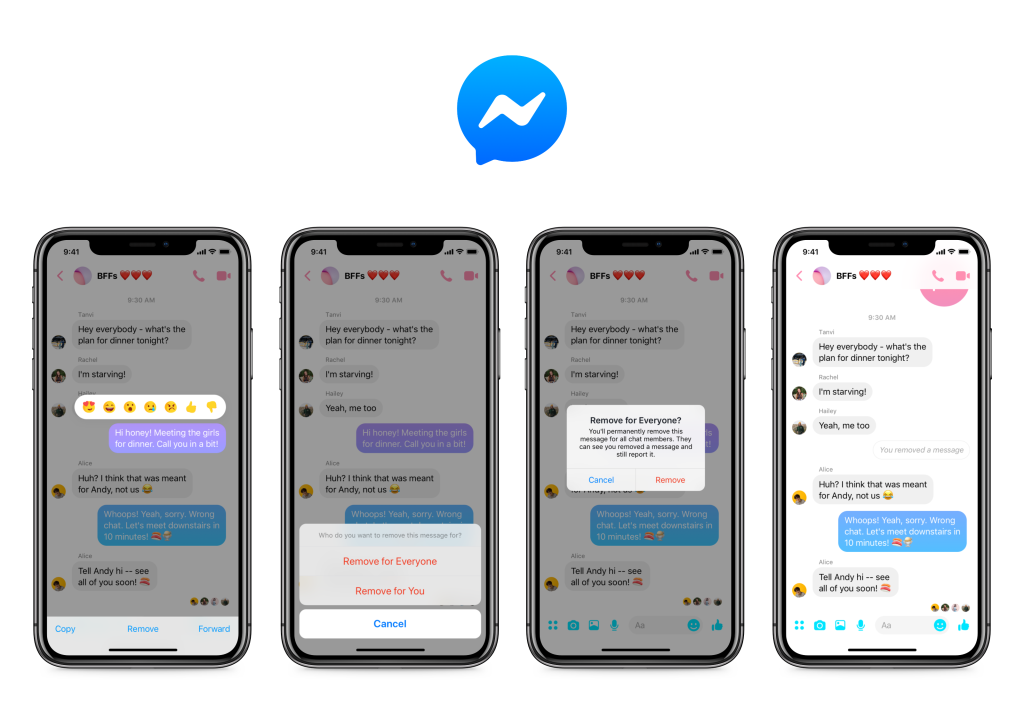 Facebook has launched a new 'Unsend' feature on its messaging app that allows users to easily remove messages sent to one person or a group.
The new feature gives Messenger users the option to delete a message they sent within 10 minutes of sending it.
To remove a message, tap on it and select the option "Remove for Everyone". The removed message will be replaced by text alerting everyone in the conversation the message was removed.
If you want to remove the message just for yourself then select "Remove for You" and everyone else in the chat will still see the message except you.
Facebook promised to implement the feature for all users after TechCrunch reported that messages people had received from CEO Mark Zuckerberg appeared to have been deleted, while their own messages remained. Facebook said that Zuckerberg's messages were deleted for security reasons.
"After Sony Pictures' emails were hacked in 2014 we made a number of changes to protect our executives' communications," Facebook told TechCrunch.
"These included limiting the retention period for Mark's messages in Messenger. We did so in full compliance with our legal obligations to preserve messages."
A Facebook spokesperson later apologized for not offering the unsend feature to all users sooner. A company spokesperson was quoted by TechCrunch as saying:
"We have discussed this feature several times. And people using our secret message feature in the encrypted version of Messenger have the ability to set a timer — and have their messages automatically deleted.
"We will now be making a broader delete message feature available. This may take some time. And until this feature is ready, we will no longer be deleting any executives' messages. We should have done this sooner — and we're sorry that we did not."