FedEx denies shipping drugs illegally as the US Department of Justice indicts the global delivery services company with transporting medications for illicit online pharmacies. If found guilty, the potential fine could be in excess of $1.6 billion.
FedEx stressed that customer privacy is an essential component of its business, and says the US government declines to provide it with a list of illegal online pharmacies.
US authorities allege that FedEx has earned over $820 million trafficking drugs across the country on behalf of suspect online pharmacies writing phony prescriptions issued by doctors who "were acting outside the usual course of professional practice."
On Thursday, a federal grand jury in San Francisco indicted the courier company, accusing it of delivering Schedule III and IV prescription medications such as Ambien and Xanax for Internet pharmacies to customers who either had no prescriptions or legitimate medical needs.
According to the indictment, FedEx carried out the deliveries knowingly, and after several warnings by elected officials and government agencies. FedEx is accused of being involved in these illegal activities for more than a decade.
U.S. Attorney Melinda Haag, said:
"The advent of Internet pharmacies allowed the cheap and easy distribution of massive amounts of illegal prescription drugs to every corner of the United States, while allowing perpetrators to conceal their identities through the anonymity the Internet provides."
"This indictment highlights the importance of holding corporations that knowingly enable illegal activity responsible for their role in aiding criminal behavior."
A summons has been issued for FedEx to appear in federal court in San Francisco on July 29. (FedEx indictment)
Targeting pharmacies' suppliers
US authorities are trying to halt suspect Internet businesses by denying them access to vital parts of their supply chains.
The United States, which has the most expensive prescription medications worldwide, is targeting courier companies that deliver for online pharmacies.
The US Justice Department's argument is that online pharmacies' suppliers are not simply innocent bystanders going about their business, but are fully aware of their illicit activities.
Banks that process pharmacies' payment transactions have also been prosecuted.
According to a study carried out by Bloomberg Businessweek, more than 90% of online pharmacies' business comes from people responding to spam emails.
FedEx drivers threatened
According to the DEA, FedEx couriers in Virginia, Tennessee and Kentucky had expressed concerns to senior management regarding deliveries of online pharmacy products. They cited the following examples:
Online pharmacy customers were stopping FedEx trucks on the road demanding packages of pills,
customers were jumping onto trucks demanding their pharmacy packages,
courier drivers were threatened if they insisted on taking the packages to their delivery addresses instead of giving them to the customers demanding them,
in some cases the delivery address was a parking lot, vacant home or a school where numerous car loads of individuals were waiting for their packages.
FedEx responded to these problems by arranging that packages coming from problematic shippers were held for pick up at specific stations, instead of being transported to the destination address, says the DEA.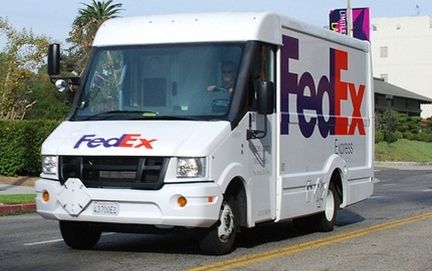 Drivers told senior management the people would jump on their trucks demanding their packages.
UPS investigated in 2013
In March, 2013, UPS (United Parcel Service Inc.) agreed to a $40 million settlement with US authorities regarding a federal investigation into deliveries for online pharmacies.
UPS also signed a non-prosecution agreement with the Justice Department whereby it cooperates with the Drug Enforcement Administration for a period of two years.
FedEx to plead not guilty
FedEx says it is innocent of the charges brought by the Justice Department and will plead not guilty.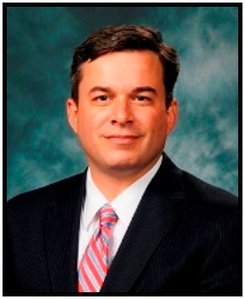 The Memphis-based company, which delivers more than ten million packages a day, emphasizes that the privacy of its customers is a crucial part of its business. It claims that the charges by the Justice Department put that privacy at risk.
Government declines to provide pharmacy list
The company claims that during its 42-year history, it has cooperated closely with the FBI, DEA, the Department of Homeland Security, as well as law enforcement agencies at state, national and international levels.
When the DEA provides FedEx with a list of pharmacies engaged in illicit activity, it says it will immediately stop deliveries for those companies. However, it claims the government has declined to provide such a list.
FedEx' Senior Vice President of Marketing and Communications, Patrick Fitzgerald, said:
"We want to be clear what's at stake here: the government is suggesting that FedEx assume criminal responsibility for the legality of the contents of the millions of packages that we pick up and deliver every day."
"We are a transportation company – we are not law enforcement. We have no interest in violating the privacy of our customers. We continue to stand ready and willing to support and assist law enforcement. We cannot, however, do the job of law enforcement ourselves."