What is social TV? Definition and examples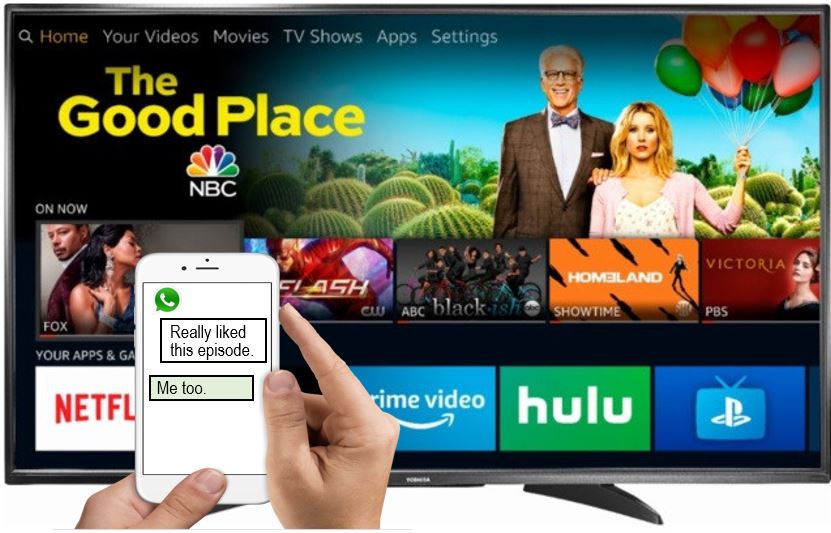 Social TV or social television is a blend of social media and television activity. In other words, people sharing their TV experiences with friends on Facebook, Twitter, and other social media websites. People tell each other about their TV experiences using their tablets or smartphones.
Social media refers to the collective of online communication channels in which companies, organizations, and individuals create and share content in blogs, forums, and social networking websites. Facebook, Instagram, and Twitter, for example, are social networking website.
Rights holders and TV networks are increasingly monetizing social TV opportunities. They share video clips on social platforms to drive tune-in and monetize engagement.
Social television – where TV and social media meet
We consider any social media interaction about TV programs as social television. Marketing and advertising executives can gain a better understanding of what consumers want by analyzing this interaction.
Marketers can, for example, gather data that allows them to target specific consumers.
With hundreds of millions of people globally watching TV and using another device simultaneously, marketers have access to a colossal amount of data.
Social television activity and advertisers
Advertisers can benefit significantly from an increase in online sales by showing adverts that air on TV programs with more social TV activity.
TV viewers today engage in social media activity considerably more than they used to in the past while watching some programs. Nielsen estimated in 2014 that 80% of American TV viewers used another device at the same time they watched TV.
In a recent study, researchers gathered and analyzed data on TV viewers who simultaneously used social media websites. They wanted to determine how effective social TV ads were at boosting sales, i.e., ads that retailers placed on social television programs.
They wrote about their study and findings in the journal Marketing Science.
Their findings suggest that social television shows, overall, can be good for advertisers. They detected greater responsiveness when ads were aired in programs with more social TV activity.
Research team member, Beth Fossen, of the Kelley School of Business at Indiana University, said:
"We found that this pattern varied with the mood of the advertisement, with funny and emotional advertisements seeing the largest increases in online shopping activity."