Shareholders of the UK automotive and aerospace components company GKN have accepted Melrose's controversial £8.1 billion bid to takeover the firm.
The Melrose bid won backing of 52% of GKN shareholders.
Melrose is a UK investment company that focusing on acquiring under-performing businesses and improving performance. The company's motto is: "Buy, Improve, Sell".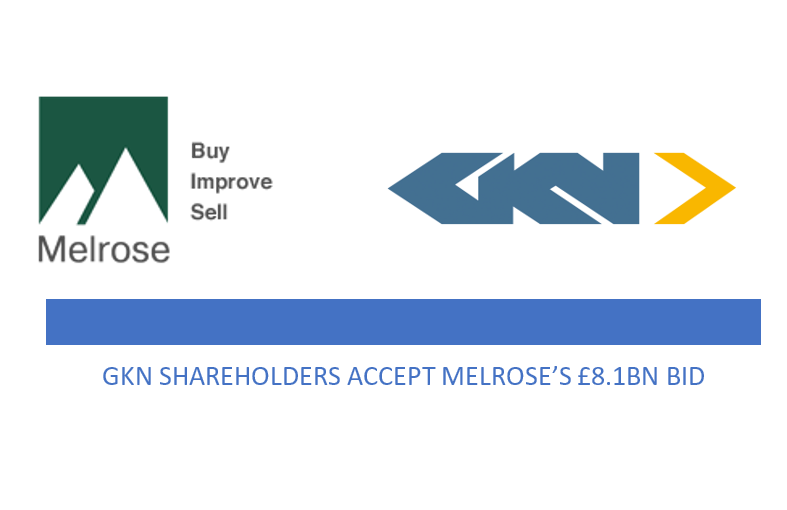 The deal has been condemned by the Labour party which called Melrose a "short-termist asset-stripper".
Tory MP Robert Halfon described Melrose as "robber baron capitalism at its worst – many British jobs being destroyed by the few, corporate vultures plundering a company for short-term profits but long-term disaster".
Why did Melrose pick GKN?
Melrose targeted GKN after the firm's share price plunged after it warned investors of lower profits because of issues with its aerospace business in the US.
The person who ran GKN's US aerospace business was going to run the whole group, but the company ditched its incoming chief executive, warning write-downs related to problems at its US business could be 10 times bigger than thought. The news sent shares of GKN down to just 6pc.
Melrose plans to create "UK industrial powerhouse" with market cap of over £10bn
Christopher Miller, chairman of Melrose, said: "We are delighted and grateful to have received support from GKN shareholders for our plan to create a UK industrial powerhouse with a market capitalisation of over £10bn and a tremendous future."
News of the takeover sent shares of GKN up 6% to 450p.
Melrose says that its strategy "continues to be to improve all of the businesses in GKN, only realising their value once they have reached full potential."
Business Secretary Greg Clark, said:
"During the bid, Melrose made commitments which they are bound to honour including investment in research and development and maintaining itself as a UK business.
"Now that shareholders have made their decision the government has a statutory responsibility to consider whether the merger in its proposed final form gives rise to public interest concerns in the areas of media plurality, financial stability and national security.
"This assessment will be made by the appropriate authorities and the conclusion set out in due course."
---
Video – What is takeover?
In this context, the term takeover means the same as acquisition, i.e., when one company purchases another. It is different from a merger, which is a marriage of equals. In a takeover, there is a bidder, who wants to buy the target company.

---