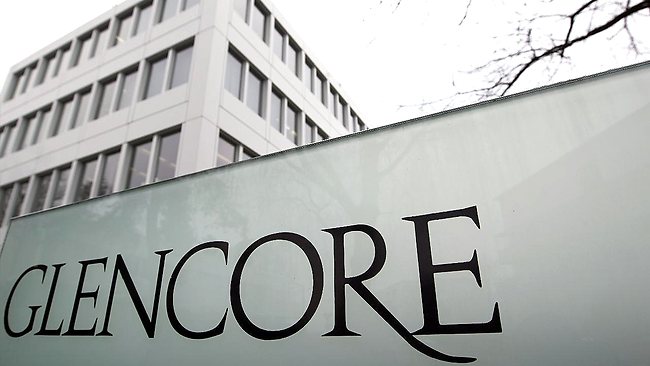 Glencore shares plummeted 30 percent today amid fears of lower metal prices.
Shares in the commodity giant plunged to a record low of 69p on Monday. This huge decline pushed the FTSE 100 index down 2 percent.
The Anglo–Swiss multinational's market value is 87% smaller than when the company was floated on the London stock exchange in 2011 at 530p.
The plunge occurred after analysts warned that declining metal prices will eventually "evaporate" the value of the company because of its heavy debts.
The warning from analysts at Invested wiped off more than £3.5bn from Glencore's market value.
They said that low metals prices "could see almost all equity value eliminated" at the company.
Hunter Hillcoat, an analyst at Investec, said: "Mining companies gorged themselves on cheap debt in a race to grow production following the Chinese stimulus that occurred in the wake of the global financial crisis. The consequences are only now coming home to roost, as mines take a long time to build. We expect commodity markets to remain subdued for several years to come given that excess supply has coincided with a slowdown in demand."
He added: "If major commodity prices remain at current levels, our analysis implies that, in the absence of substantial restructuring, nearly all the equity value of both Glencore and Anglo American could evaporate."
Glencore has a £20 billion debt pile and the cost of insuring the company's debt has increased on fears that it may announce more drastic measures to cut net debt.
According to Markit, on Monday investors paid over $770,000 a year to insure $10 million of Glencore debt against default for five years using CDS.
---