Nike reported better than expected profits for the three months to 31 August.
The sportswear giant posted profits of $1.18 billion (£775 million) in the first quarter of fiscal 2016, about 23% higher compared to a year earlier.
Revenue also increased 5.4% to $8.41 billion.
"Fiscal 2016 is off to a great start," said Mark Parker, President and CEO of NIKE, Inc. "Our relentless pace of growth is driven by our proven strategy of putting the consumer first, obsessing innovation in everything we do and leveraging our powerful portfolio. We're well-positioned to continue to deliver long-term growth that is both sustainable and profitable."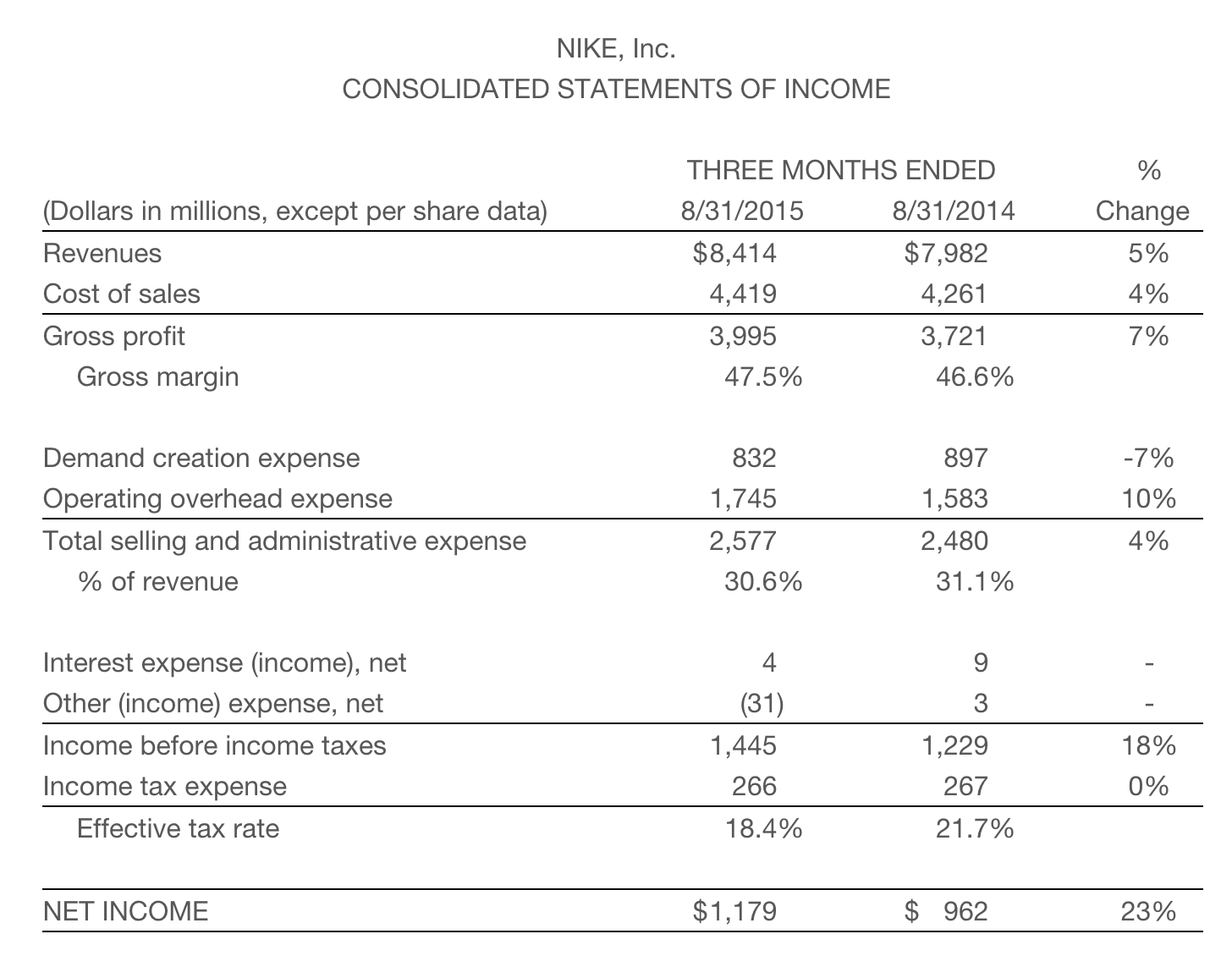 Source: Nike, Inc.
The results were partly driven by rapidly rising sales in the Chinese market.
Sales in Greater China rose 30% to $886 million.
Fortunately, Nike wasn't hit by the slowdown in China's economy which has affected several other retailers.
In fact, the company said that sales in the region were "amazing" and it saw strong performance in all categories.
"While we are very mindful of the macroeconomic volatility in China, our brand has never been stronger and our marketplace has never been more healthy," said chief financial officer Andy Campion.
This is the ninth consecutive time that Nike has beat market expectations for its profit.
Shares of the company surged 7.5% on the New York Stock Exchange (NYSE) in after-hours trading after the results were made public.