Golden Visa Portugal is one of the most popular investment programs worldwide. It provides residency in Portugal for investors who are from non-EU countries.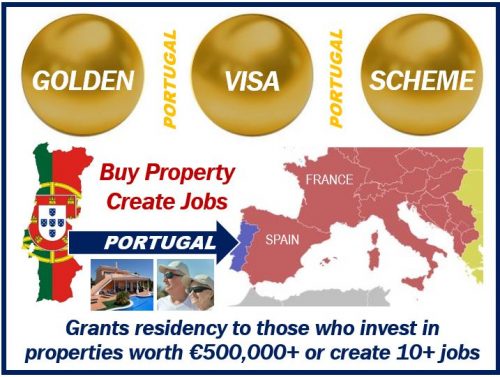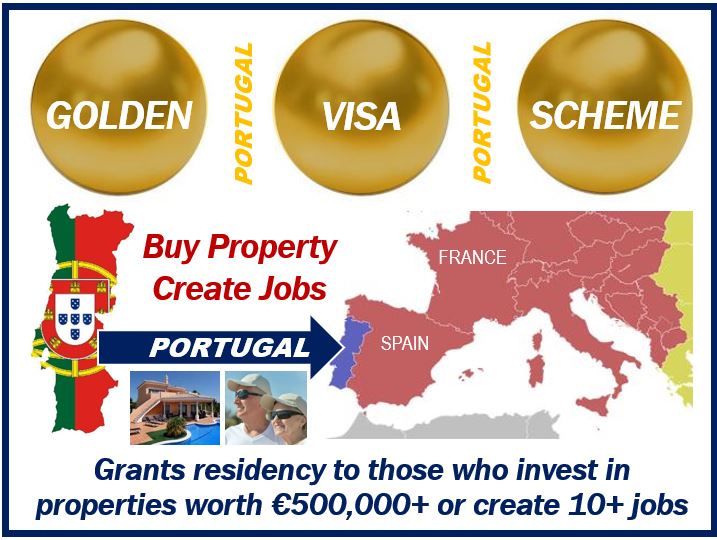 The program started in 2012, and more than 10,000 applicants have received Portuguese residency up until now. In addition, more than 17,000 family members have also obtained resident permits with them.
The main advantages of Golden Visa Portugal are:
The potential to be a citizen after five years
Visa-free entrance to Schengen states
The right to live and work in Portugal.
If these advantages don't interest you enough, you can dive into the rest of the article to learn more. Let's begin.
A Short Information About Portugal Golden Visa
This is a residency by investment program that aims to get investment into Portugal from other countries. Applicants for Portugal Golden Visa must be outside of the EU and EEA countries, as well as outside of Switzerland.
This is a fast-paced program that offers EU residency compared to traditional ways. At the end of a residency of five to six years, it's possible to apply for citizenship. Permanent residency is also available to apply to.
Family members of the main applicant benefit from all the rights the main applicant gets.
Perks of Being a Portuguese Golden Visa Holder
Not only will you become a resident but also you get additional rights via Portugal residency by investment:
You can live and work in Portugal legally. However, you don't need to either live or work there. You only need to stay in Portugal for an average of seven days per year, and that's all
Some tax benefits may apply depending on your condition and choice. You're not subject to taxes on your international income in Portugal, first of all. In addition, you can choose to become a tax resident in Portugal. In this case, you can apply for the Non-Habitual Resident (NHR) program. This allows you to be exempt from most of your income taxes for 10 years
As noted above, you can travel to Schengen countries without the need for any additional visa
Your spouse and dependent children can apply as well
Once you become a Portuguese citizen, you can get a Portuguese passport allowing you visa-free travel to over 185 countries.
Who Can Apply?
If you're:
More than 18 years of age
Having a clean criminal record
Not a citizen from EEA/EU/Switzerland
Making a qualified investment in Portugal while applying for the program, and
Bringing the funds from outside of Portugal,
Investment Options
Options include real estate investment, fund investment, capital transfer, and donation. You need to invest in Portugal through one of these options to become eligible.
Find details about each of these options below.
Real Estate
The most popular option is real estate investment under the categories of Portuguese Golden Visa. It consists of four different subcategories you can choose from.
One of them is a minimum investment of €500,000 in any type of real estate. It may be located anywhere except for Lisbon, Porto, or along the coast. However, you can still buy property in these regions if it's a commercial property.
If such a property above is in a low-density area, the investment amount drops by 20% and becomes €400,000.
A third option is to buy property older than 30 years in an urban rehabilitation area. The property must be at least €350,000. In addition, you need to renovate it. The cost of renovation is included in the €350,000.
Finally, such a property above is also in a low-density region, the minimum purchase amount is €280,000.
Fund Investment
This option requires an investment of €500,000 in a qualifying Portuguese investment fund. Despite being a recent option, it keeps attracting many investors.
Creation of Jobs
This option entails the creation of 10 jobs in Portugal. The positions of the jobs must be full-time and new.
Capital Transfer
A capital transfer of at least €1.5 million to Portugal or a Portuguese business is necessary for this option.
Scientific and Technological Research Investment
The minimum investment amount for this option is €500,000. You can invest in technological or scientific research.
Arts and National Heritage
This requires a minimum investment of €250,000 in the conservation of national heritage, arts, or culture in Portugal.
Creation of Five Full-Time Jobs
Portugal Golden Visa offers you an investment option that requires at least €500,000 in an incorporated business in Portugal. In addition to this, the business must create five full-time jobs for at least three years.
Golden Visa Portugal is waiting for you to start a new chapter in your life! Don't wait and apply today.
---
Interesting Related Article: "Portugal Tightens the Rules for Obtaining Golden Visas"