A Goldman Sachs gender bias lawsuit may be extended to cover more than a decade of alleged discrimination. Two former employees say the investment bank "perpetuates a gender biased culture that sexualizes women."
The female ex-employees of the 145-year-old bank have commented on the 'boy's club' atmosphere where work events are held at strip clubs and binge drinking is the norm, says a court case originally filed in 2011 by H. Christina Chen-Oster, a former Goldman vice president, Shanna Orlich, and Lisa Parisi, who was managing director at Goldman Sachs Asset Management, in the Manhattan federal court.
Chen-Oster, Orlich and their lawyers have spent four years gathering evidence in a devastating dossier.
A new motion was filed on Monday by Chen-Oster and Orlich seeking a class-action case that includes ex-executives of Goldman Sachs dating back to 2002.
If US District Judge Analisa Nadine Torres approves the case, the bank, which denies the allegations and is contesting the lawsuit, could be facing a case involving thousands of women.
A Goldman Sachs spokesman said:
"This is a normal and anticipated procedural step for any proposed class action lawsuit and does not change the case's lack of merit."
Allegations of gender bias dating back to 2000
According to the new filing, female vice presidents have earned 21% less than their male counterparts in similar positions. "Female associates have earned 8% less than male associates, and approximately 23% fewer female vice presidents have been promoted to managing director relative to their male counterparts," it claims.
The court filing says the statistics are attributed to Henry S. Farber, an economist at Princeton University who carried out a study on Goldman Sachs' associates and vice presidents in New York from 2003 to 2011 and across the US from 2005 to 2011.
Goldman Sachs will probably challenge the statistical evidence, saying that it does not compare like-for-like or take into account the proper factors, the Financial Times quotes an unnamed person said to be familiar with the case.
Ex-executive director at the company's London convertible bond desk from 2000 to 2005, Katalin Tischhauser, said she was forever being passed over for promotion and "I felt that I would not be able to continue to advance my career at the firm as a woman." She mentioned a 2001 New Orleans conference where her male Goldman Sachs colleagues "immediately suggested that we take clients to a strip club."
As it was client entertainment, she found it hard to refuse to attend, Tischhauser explained in her legal declaration. When she later told colleagues what had happened, none of them seemed at all surprised, she added.
The complaint alleges that in 2005 Goldman Sachs started discouraging new executives from taking clients to strip clubs, but "with a nod and a wink" told them that if they did so, it would be on their own money.
According to Chen-Oster, she was sexually assaulted by a male colleague at a staff dinner in 1997 and then advised by human resources not to report the incident. When she took maternity leave years later, all her best assignments were given to male colleagues, she wrote. Chen-Oster says that she would have sought a career at Goldman Sachs had the place been a better environment for women to work in.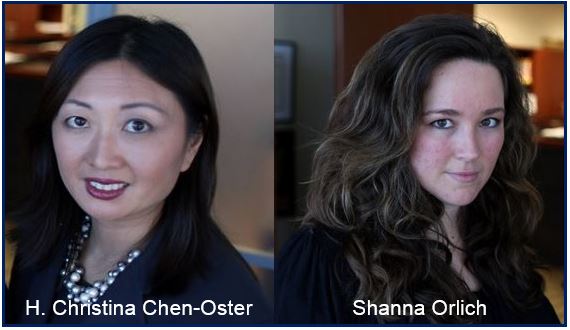 The new motion was filed on Monday by two ex-Goldman Sachs executives.
'Boys' Club' behavior part of Wall Street?
For Sheelah Kolhatkar, writing in Bloomberg Businessweek, after sifting through the hundreds of pages of declarations and claims filed in support of the ex-employees' case, she came away "with the depressing sense that they could be describing almost any major financial company. Find a Wall Street firm where those things don't happen," she writes.
If the judge does approve the case, and the flood gates open for thousands of other women to come forward, what then? If most of Wall Street exists in a culture of gender bias, would this case be the prelude to several lawsuits involving tens or even hundreds of thousands of women?