Google has been threatened with lawsuits by Martin Singer, a lawyer who represents several female celebrities whose private pictures were hacked and posted online. Google is accused of failing to remove the photos from its websites.
In a letter, Mr. Singer claims that Google is making money from the victimization of women and could be facing a damages claim worth more than $100 million. According to the New York Post, the entertainment industry lawyer does not specify which celebrities have been affected.
The New York Post quotes Mr. Singer as saying "(Google) knows that the images are hacked stolen property, private and confidential photos and videos unlawfully obtained and posted by pervert predators who are violating the victims' privacy rights and basic human decency."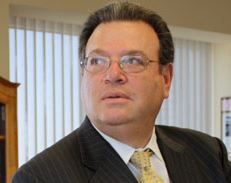 Mr. Singer says several sites have removed the offending pictures, except for Google.
Mr. Singer wrote several notices of violation of the Digital Millennium Copyright Act, which stipulates that Internet service providers should take out copyrighted material upon request.
Twitter and a number of other websites did remove the photographs upon request, but not Google, Mr. Singer claims. They still appear on Google when certain search keywords are used, as well as YouTube, which is a subsidiary of Google.
Google must remove all the offending photographs, Mr. Singer demanded. He also instructed Google to keep records related to the pictures "pending subpoenas to be issued in the upcoming/impending litigation."
Several female celebrities, including Elizabeth Winstead (left), Kate Upton (middle) and Jennifer Lawrence (right) had their private photographs hacked from their Apple iCloud accounts.
The hacked pictures were then placed in a number of different websites for the public to see.