Google has unveiled new plans for its £1 billion Kings Cross campus in London.
After scrapping a previous set of proposals, the US tech giant provided Camden city council new application documents of its vision to build a new 92,000-square metre "landscraper" headquarters in London where around 4,500 Google employees will work.
The 11 storey building, conceived as a continuous 'terrace', will be parallel to the platforms of London's King's Cross railway station.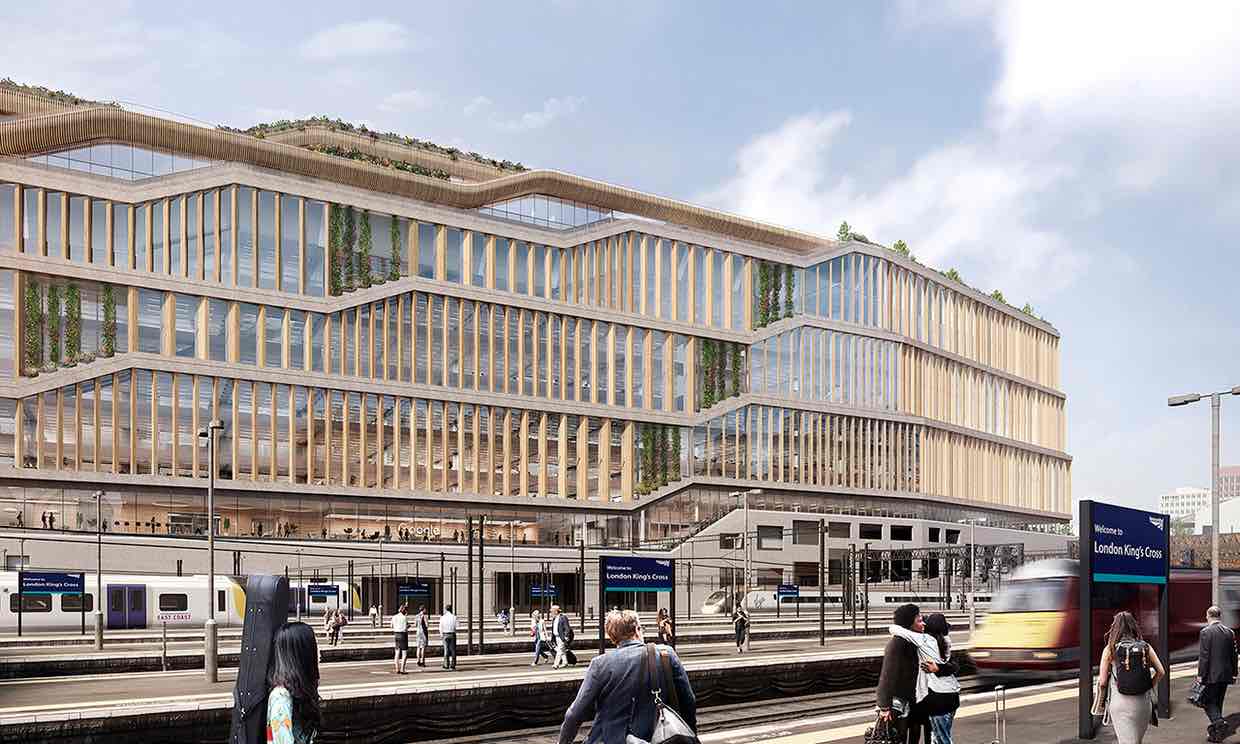 State of the art facilities
According to the plans, the building will have cafes, gym and pool facilities, a covered multi-use games area (MUGA), an events centre and staff training facilities. At roof level, there will be landscaped terraces and a walking 'Trim Track' to offer workers and visitors outdoor amenity and recreation space.
Google says these facilities are key to ensuring "the health and wellbeing of staff" and help "foster the innovation and creativity that defines the organisation."
Joe Borrett, director of real estate and construction, in a statement:
"We are excited to be able to bring our London Googlers together in one campus, with a new purpose-built building that we've developed from the ground up.
"Our offices and facilities play a key part in shaping the Google culture, which is one of the reasons we are known for being amongst the best places to work in the industry."
The building, designed by Bjarke Ingels Group and Heatherwick Studios, will also have retail uses at ground floor, interspersed by entrances to the offices and Events Centre.
Heatherwick said in a statement: "The area is a fascinating collision of diverse building types and spaces and I can't help but love this mix of massive railway stations, roads, canals and other infrastructure all layered up into the most connected point in London."
Adding: "Influenced by these surroundings, we have treated this new building for Google like a piece of infrastructure too, made from a family of interchangeable elements which ensure that the building and its workspace will stay flexible for years to come."